Høglund to supply fuel-gas systems for Hurtigruten's LBG ships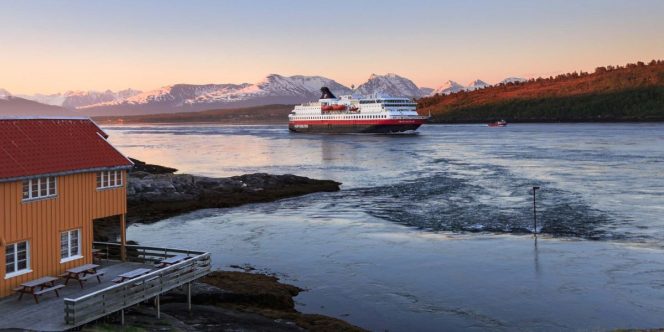 ---
Høglund, the marine solutions and system integration expert, has been awarded a contract to deliver biogas-ready fuel-gas supply systems (FGSS) for six Hurtigruten passenger ship retrofits.
Høglund will work together with HB Hunte Engineering to design and engineer fully customized tank and FGSS solutions for each of the six vessels, optimized to run on both liquified natural gas (LNG) and liquified biogas (LBG).
Hurtigruten will use Høglund and HB Hunte's FGSS solutions in tandem with large battery packs onboard its vessels, replacing its older engines which run on marine gas oil, the company said in a statement on Wednesday.
Høglund Gas Solutions, operating out of Hamburg, will provide a completely customized and integrated FGSS solution including process design and related automation. HB Hunte will provide mechanical gas engineering and gas tank design.
The project will mark the first time a large passenger vessel has been converted to run on LBG, a renewable gas produced from organic waste, such as food waste – including, notably – rotting fish.
Hurtigruten plans to operate at least six of its ships on a combination of biogas, LNG and battery packs by 2021.
The company is currently building three hybrid powered expedition cruise ships at Norway's Kleven Yard. Roald Amundsen, Fridtjof Nansen and the third, unnamed sister, will be delivered in 2019, 2020 and 2021.
Hurtigruten expects to invest more than $850 million into building its fleet.
Related news
List of related news articles