Hull monitoring systems ordered for two Petrobras' FPSOs under construction at Chinese yard
Oslo-headquartered Light Structures, a Norwegian supplier of fiber optic condition monitoring systems based on Fiber Bragg Grating (FBG) technology, has tucked two contracts under its belt with Yantai CIMC Raffles Offshore for the delivery of extensive SENSFIB hull stress monitoring systems for two Petrobras-commissioned floating production storage and offloading (FPSO) vessels, which are currently under construction.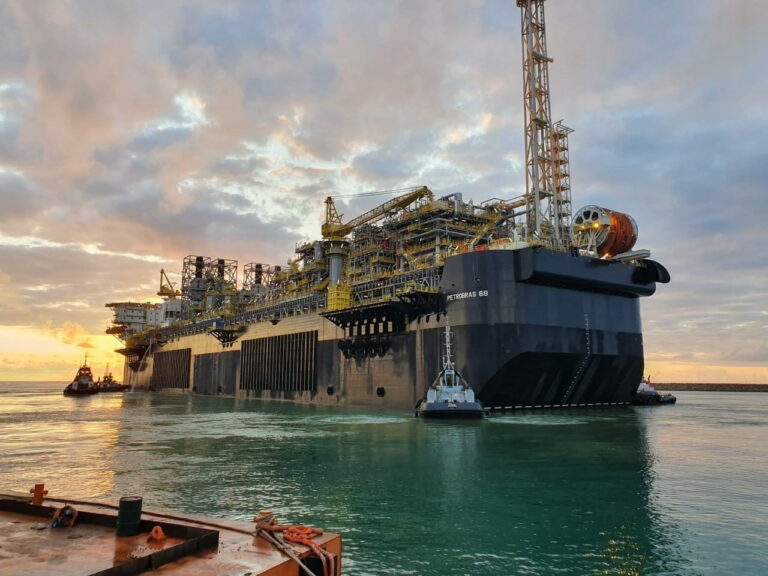 Secured via its agent China Merchants Hoi Tung company, Light Structures explains that these contracts for Petrobras' FPSOs: P-80 and P-83 represent the most extensive SENSFIB technology configuration available and follow another recent order of SENSFIB systems for eight LNG carriers. With a production capacity of 225,000 barrels of oil per day, the FPSO units will be among the largest in the world when completed and deployed at the Búzios offshore oil field in Brazil.
Goetz Vogelmann, Sales Director at Light Structures, commented: "The sheer size of FPSOs combined with the risks and complexity of their offshore operations demands that structural monitoring data is available for safety and operational purposes 24/7. Our SENSFIB technology is already well proven on FPSOs worldwide and we are confident that it will deliver the levels of data availability and accuracy that Petrobras needs to ensure its digital twins can look into the future and optimize both operational safety and efficiency."
While the first SENSFIB system is scheduled to be delivered to the yard by the end of November 2023, the second will arrive in April 2024. The two FPSOs are identical in design and execution and will feature innovations including carbon reduction technologies and digital twins that will provide Petrobras with high-fidelity virtual duplicates of the FPSOs to allow for remote simulation and testing that will secure operational safety, reliability, and efficiency.
Moreover, the digital twins will be connected to live data from diverse sensors on the FPSOs, including the SENSFIB hull monitoring system, ensuring that any pre-operation check-outs provide accurate data for Petrobras engineering teams. Light Structures' SENSFIBTM range is said to unlock environmental and financial benefits by giving ship owners and operators the potential to avoid incidents before they happen or to gain a deeper understanding of causes during incident investigation.
Jiang Yan, Vice General Manager at China Merchants Hoi Tung company, remarked: "Thanks to their long-term expertise and experience in providing FPSO structural monitoring systems, and a track record as a dependable supplier for shipyards in China in addition to the local support the Hoi Tung team offers, we are confident that the SENSFIB system is the right choice for the new Petrobras FPSOs and are looking forward to the delivery and installation in the coming months."
The current development concept for the Búzios deepwater field encompasses 11 platforms. At the moment, six units are under construction, including the FPSO Almirante Tamandaré, P-78, P-79, P-80, P-82, and P-83. Petrobras is the operator of the field, with an 88.99% stake with CNOOC (7.34%) and CNODC (3.67%) as partners.