Hurricane: Aoka Mizu FPSO turret buoy sails away for Lancaster
UK offshore oil player Hurricane Energy has informed that a buoy set sail for the Early Production System on the Lancaster field (Lancaster EPS), located in the West of Shetland area, in the UK.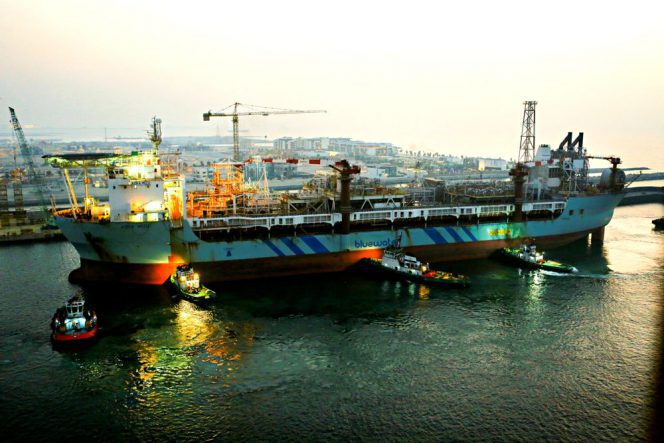 Hurricane said on Thursday that the newly-fabricated buoy for the Lancaster EPS departed from Drydocks World in Dubai, following successful testing, and final inspection.
According to the company, the buoy forms a critical element of the turret mooring system for the Aoka Mizu FPSO and its completion concludes a key part of the construction phase of the project.
"Arrival of the buoy by the end of June 2018 is expected to permit installation of the turret mooring system at the Lancaster field by the end of Q3 2018, as previously guided," Hurricane said.
Hurricane added that other components of the turret mooring system – piles, chains, and wires – were delivered and installation was expected to proceed on schedule.
Robert Trice, chief executive of Hurricane, said: "The installation of the turret mooring system is critical to the overall timetable for the Lancaster EPS development. The departure of the buoy from Dubai is on schedule and I'd like to thank Bluewater Energy Services and Drydocks World Dubai for their diligence and teamwork, both of which have been material in achieving this key project milestone."
The Aoka Mizu FPSO, the production facility for the Lancaster EPS, arrived in Dubai on September 30, 2017. Its repair, upgrade and life extension works are being carried out by Drydocks World, the same yard which built the buoy.
To remind, Hurricane said on Wednesday that the offshore installation phase of the Lancaster EPS development was underway. The first operation to be carried out was the installation of the enhanced horizontal Xmas trees on the two existing wells on the field.