Husky's SeaRose FPSO remains shut after November 2018 oil spill
Oil production from Husky Energy's SeaRose FPSO remains suspended almost two months after some 250.000 liters of oil spilled from the oil field in the Atlantic Ocean, offshore Canada, in what was Canada's worst ever oil spill.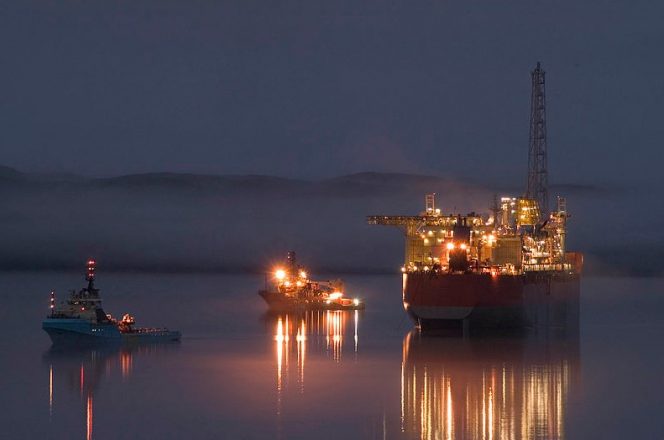 According to Husky's investigation findings in December, the oil spill – for which Husky said it was sorry –  happened when a flowline connector failed near the South White Rose Extension drill center, approximately 350 km east of St. John's.
In an update on Monday, January 7, Canada-Newfoundland and Labrador Offshore Petroleum Board said: "Shutdown maintenance activities are ongoing at the SeaRose FPSO, and production operations remain suspended. Vessel, satellite and ROV inspections at the South White Rose Extension are continuing."
C-NLOPB said its focus was on reviewing Husky's plan for plugging of the flowline and recovery of the failed flowline connector to ensure the work can be carried out in a safe and environmentally responsible manner.
"Husky has submitted a plan to deal with the separated subsea flowline and will meet with C-NLOPB staff this week to review. The plan must be approved by the C-NLOPB and partner agencies before being implemented. The C-NLOPB continues its investigation into the mid-November incident," C-NLOPB said.
Offshore Energy Today Staff
Related news
List of related news articles