Hybrid propulsion CTVs for Hornsea Two offshore wind farm
Danish company MHO-Co has signed a contract with Afai Southern Shipyard in China for the construction of two crew transfer vessels with hybrid propulsion for the Hornsea Project Two offshore wind farm.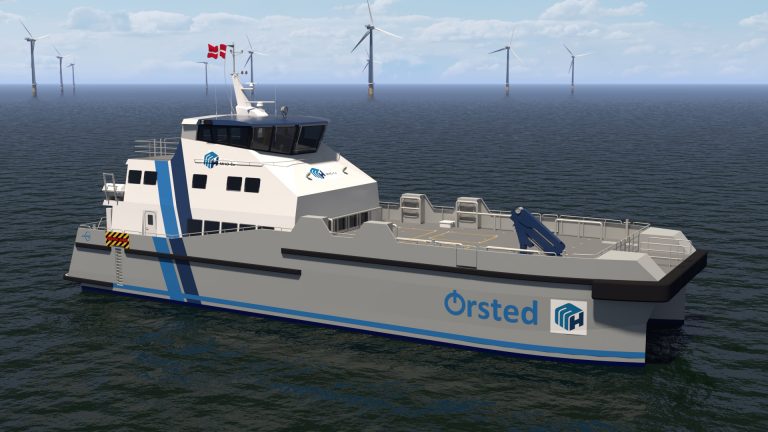 The two vessels are scheduled for delivery in the summer of 2021, after which they will start working under a contract with Ørsted, transporting technicians and equipment to and from the offshore wind farm in the North Sea.
The 35-meter crew transfer vessels (CTVs) will have hybrid propulsion packages designed to be adapted for eco-friendly power-generating methods such as hydrogen fuel cells or other technologies in the future, according to MHO-Co, which developed and designed the vessels in cooperation with Incat Crowther.
The propulsion system to be installed on the vessels is Danfoss' Editron with permanently magnetized electric motor. MHO-Co states that the system saves both weight and space on a CTV, while consuming less fuel and giving higher efficiency.
The vessels will also be able to accommodate a Z-bridge Bring-to-Work motion compensated offshore access system on the front deck.
This is not the first CTV contract for MHO-Co with Ørsted, as the company delivered crew transfer vessels for the Hornsea Project One offshore wind farm last year.
The CTVs for Hornsea Project One, also designed togerther with Incat Crowther, were built by PT Bintang Timur Samudera in Indonesia and are fitted with a quad propulsion package, made up of four Cummins KTA38 main engines coupled to four KaMeWa S50-3 waterjets.