Hyundai Heavy Gets Approval in Kazakhstan for DSME Acquisition
South Korean shipbuilding group Hyundai Heavy Industries (HHI) has obtained regulatory approval in Kazakhstan for the acquisition of its smaller rival Daewoo Shipbuilding & Marine Engineering (DSME).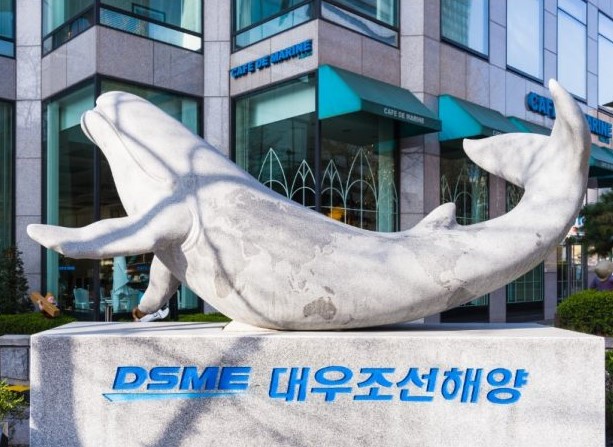 The Kazakh competition authority recently gave the green light to the deal, HHI said in a statement.
As informed, this is the first approval granted by an international competition authority for this transaction.
HHI has so far submitted applications to antitrust regulators in South Korea, China, Japan, Singapore and the European Union. Once the group secures all the necessary approvals for the transaction, it would strengthen its position as the world's largest shipbuilder.
"The transaction is subject to customary closing conditions, including the receipt of regulatory approval from relevant competition authorities. We are making utmost efforts to win the approval of the transaction in line with their assessment schedules and procedures," an official of HHI Group commented.
"We are maintaining a constructive dialogue with the EU competition authority as part of the 'pre-notification period'. We currently anticipate notification of the transaction to the European Commission in the coming weeks."
In March this year, HHI signed a formal contract to proceed with the takeover of the Geoje-based DSME. The agreement was reached with Korean state lender Korea Development Bank (KDB), the majority shareholder in DSME owning a 55.7 percent stake in the company.
Under the deal, KDB would sell its majority stake in DSME, which has an estimated value of KRW 2.16 trillion (USD 1.85 billion), to HHI. The bank would transfer its DSME common stock to HHI and buy KRW 1.5 trillion worth of HHI stocks. What is more, KDB would consider providing KRW 1 trillion as a financial boost to DSME.
HHI's move has prompted the consolidation in the Chinese shipbuilding sector as well. The country's two shipbuilding majors, China Shipbuilding Industry Corp (CSIC) and China State Shipbuilding Corp (CSSC), received last week approval from the Chinese state asset regulator. The merger would enable the parties to gain a larger market share and better compete with South Korean and European rivals.