Hyundai Heavy lands order to build Shenandoah FPS for Gulf of Mexico
Houston-based Beacon Offshore has signed a contract with South Korea's Hyundai Heavy for the design, procurement, construction, and delivery of a floating production system (FPS) and its installation on the Shenandoah field in the U.S. Gulf of Mexico. The FID for the project is expected by the end of this month.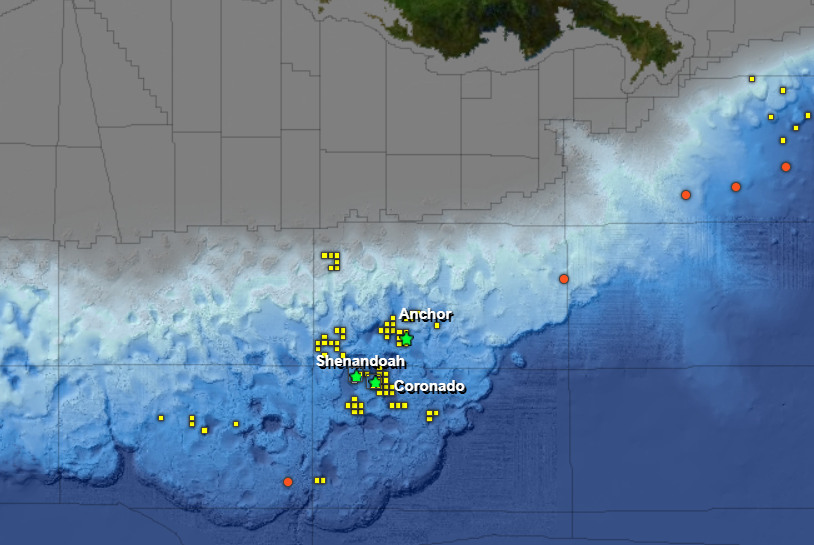 Shenandoah is located 160 miles off the coast of Louisiana in the Walker Ridge area of the Gulf of Mexico. Beacon is the operator of the project following its acquisition of interest from LLOG. Beacon's co-owner ShenHai is a subsidiary of Israel's Navitas Petroleum.
The value of the contract for Hyundai to build the semi-submersible FPS for Shenandoah is about 660 billion won or about $578 million, according to Korea's Yonhap news agency.
Navitas said in an update on Thursday that the FPS facility will be 91 meters long, 91 meters wide, and 90 meters high. It will be capable of producing 100,000 barrels of oil per day.
Hyundai Heavy will spend the first year on engineering and the construction is expected to start in the third quarter of 2022. Following the completion of construction, the unit will be transported to the U.S. and it is expected to be installed on the field during the third quarter of 2024.
According to Navitas, Hyundai has recently completed the construction of an FPS for Murphy Oil's King's Quay project, also in the Gulf of Mexico, which is similar to the FPS required for the Shenandoah project.
Navitas also noted that, as part of the agreement for the construction of the facility, Hyundai agreed to the postponement of a certain portion of the expected payments.
The partners in the Shenandoah project are expected to make the FID by 31 August 2021. Earlier this week, ShenHai entered into project financing agreements and granted loans totalling approximately $482 million with an option to increase this amount by an additional $102 million up to a total amount of about $584 million.
Beacon has already reached an export agreement with Williams to provide offshore natural gas gathering and transportation services and onshore natural gas processing services to the Shenandoah development.
Facilities to be installed include a five-mile offshore lateral pipeline build from the Shenandoah platform to Discovery's existing Keathley Canyon Connector pipeline, and additional onshore processing facilities to handle the expected rich Shenandoah production.