Hyundai Heavy Nabs VLCC Trio
The world's largest shipbuilder Hyundai Heavy Industries Group is off to a great start since the beginning of 2019 as new orders keep piling up.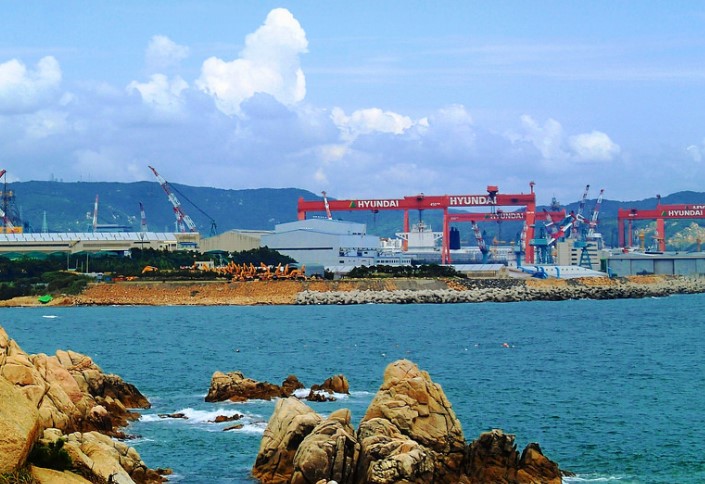 The latest win relates to the construction of three very large crude oil carriers (VLCCs), worth KRW 320 billion (USD 286 million), according to Yonhap.
The ships have been ordered by an undisclosed European shipowner and are set for delivery in the second half of 2020.
As informed, the scrubber-fitted oil carriers would be constructed at Hyundai Samho Heavy Industries.
The new deal is being reported days after the group secured an order to build two 158,000 dwt crude carriers for an unnamed European owner.
The ships would be built by the group's Hyundai Samho Heavy Industries brand and are scheduled to start delivery in the second half of 2020. The contract is said to be worth KRW 155 billion (USD 138.2 million).
According to  Han Young-seok, president of Hyundai Heavy Industries, the shipbuilding market is changing rapidly driven by the imminent enforcement of environmental regulations and growing demand for LNG carriers.
As such, the shipbuilder expects to tap into the potential from these changes as it readies for a new leap forward in its business.
In line with the expectations, the South Korean shipbuilding giant has increased its appetite for 2019 setting its orderbook target at USD 15.9 billion, up by 20.7 percent year-on-year.
Hyundai Heavy Industries has set sights on attaining USD 8 billion in shipbuilding segment, whereas Hyundai Samho Heavy Industries and Hyundai Mipo Dockyard have vowed to secure USD 4.3 billion and USD 3.5 billion worth of orders each.
World Maritime News Staff