Hyundai Seeks to Take Over DSME, Inks Conditional Deal with KDB
The world's largest shipbuilder Hyundai Heavy Industries Corporation has set sights on acquiring a major stake in compatriot Daewoo Shipbuilding and Marine Engineering (DSME).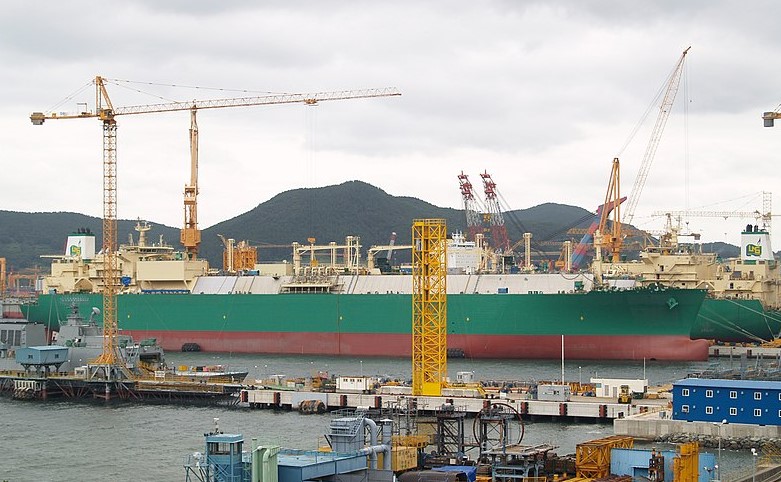 The move, if completed, would create a shipbuilding giant, providing a major boost to Hyundai's shipbuilding capacities at a time when the company expects demand for newbuilds to remain at a high level.
To that end, DSME's largest shareholder Korea Development Bank revealed that it had signed a conditional agreement with Hyundai to sell its shares in Daewoo, Reuters reports citing the bank.
The state-backed bank holds a 55.7 percent stake in DSME, with an estimated worth of KRW 2.16 trillion (USD 1.94 billion).
The report further indicates that the deal also includes liquidity support for DSME worth KRW 2.5 trillion won (USD 2.25 billion).
KDB also plans to approach Samsung Heavy Industries to determine whether there is any interest in acquiring a stake in DSME, as part of its plans to consolidate the three domestic shipbuilders.
The three shipyards are known as Korea's Big Three as they account for majority of global orderbook and have unrivaled know-how and expertise in shipbuilding.
In 2018, DSME won orders for 47 vessels worth USD 6.81 billion, hitting approximately 93% of the company's orderbook target for the year of USD 7.3 billion.
These included 18 LNG carriers, 16 large-sized crude oil carriers, 16 ultra large containerships, and 6 special-purpose vessels.
This was the first time the company had met 90% of its orderbook target in the last four years, since 2014, as the yard was badly hit by the slump in the shipbuilding industry from 2016.
Over the past three years the trio was investing strenuous efforts in reorganization and cost cutting, which included shedding of non-core businesses, job and wage cuts.
As part of its restructuring, earlier this week, Hyundai said it intends to sell part of its stake in refiner Hyundai Oilbank to Saudi Aramco for KRW 1.8 trillion.
World Maritime News Staff