Idemitsu, KEPCO unite on blue ammonia supply chain in Japan and Korea
Energy company Idemitsu Kosan has signed a memorandum of understanding (MoU) with Korea Electric Power Corporation (KEPCO) to collaborate on the establishment of a blue/carbon-free ammonia supply chain in Japan and Korea.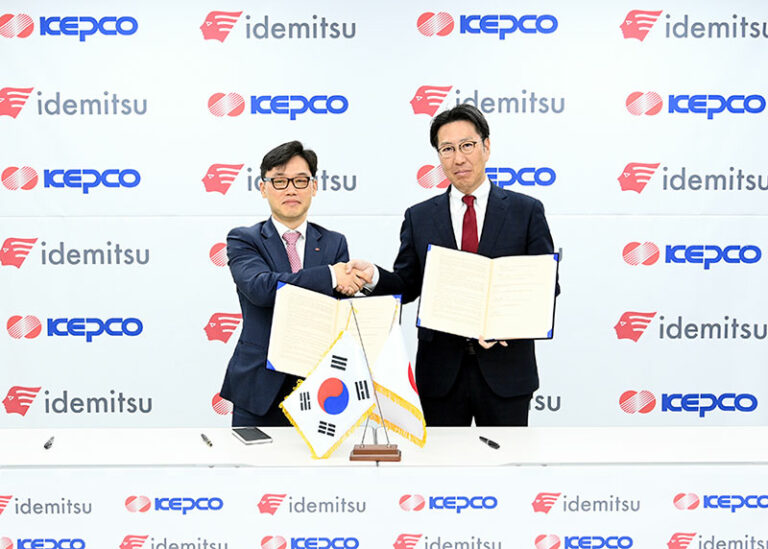 The companies will jointly do a study on the procurement, marine transportation, and supply of blue/carbon-free ammonia to each country.
According to Idemitsu, the companies will partner up for the search for ammonia production projects around the world, optimisation of marine fuel ammonia transportation costs through cooperative ship operations, and optimisation of supply and demand adjustment through mutual product exchange.
Idemitsu further informed that it plans to trial ammonia co-firing using existing naphtha cracking furnaces and coal boilers at the Tokuyama Complex (Shunan City, Yamaguchi Prefecture), with a view to supplying CO2-free ammonia to neighbouring industrial complexes by establishing an ammonia import terminal utilising its existing infrastructure in the future, while KEPCO aims to co-fire CO2-free ammonia at its own coal-fired power plants.
In 2023, Idemitsu announced several clean energy projects, including a feasibility study of clean hydrogen production in Japan generated from waste, including municipal waste.