IEC updates terminology to reflect marine energy sector's coming of age
Technical Committee 114, in charge of developing international standards for marine energy at the International Electrotechnical Commission (IEC), has modified and updated its strategy for the marine energy sector to better reflect its maturity level.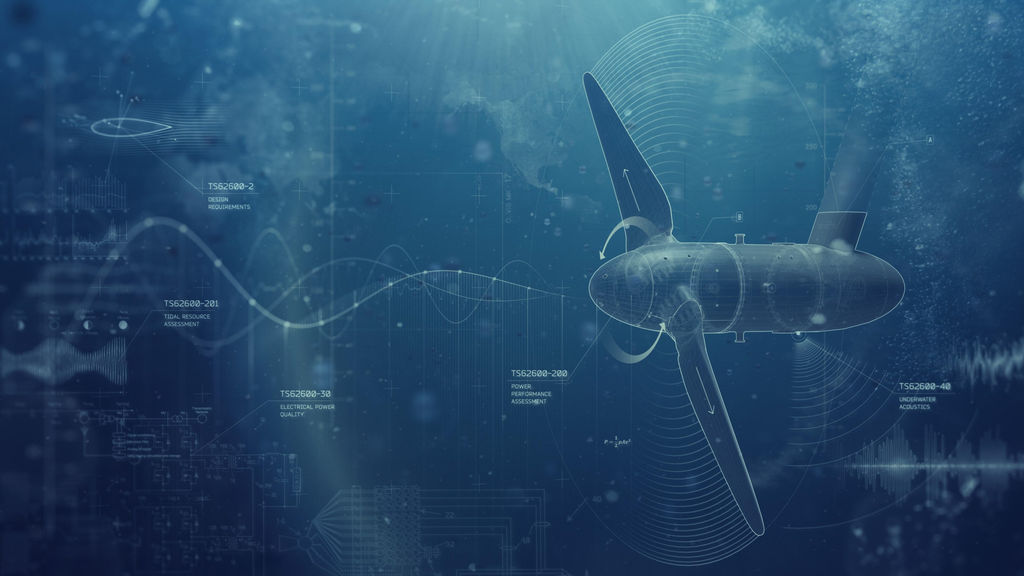 IEC Technical Committee 114 (TC 114) develops international standards for marine energy, including wave, tidal and other water current converters since its creation in 2007.
As marine energy has moved into the mainstream, with the technology now powering many homes and facilities from Scotland to New York, and deployments of marine energy plants have multiplied, the priorities of the TC have evolved and entered new areas.
Namely, the TC has worked with 'IEC TC 1: Terminology' over the years to define key concepts without which the industry cannot move forward, and which are now part of the International Electrotechnical Vocabulary (IEV).
These include basic concepts such as marine, ocean, river and tidal current and much more specific notions linked to marine and current energy converters, such as 'principal axis of energy capture' or 'energy extraction plane'.
Jonathan Colby, chair of IEC TC 114, said: "Having our vocabulary publicly available and a part of the IEV ensures broad usage and adoption globally while confirming the global relevance of our industry. The open-source access of the IEV is really critical as we try to encourage adoption of a harmonized language."
Just as importantly, the TC modified its strategic business plan (SBP) to reflect the changes in the sector, as the previously published document was last amended in 2015.
The business environment has changed quite a bit since 2015 and this evolution is reflected in the plan, according to IEC.
"Many nations are seeking alternatives to fossil fuel and nuclear power and climate change concerns have stimulated closer investigation of marine energy.
"However, while there may be exceptions to the rule, the overall cost of energy, often referred to as the Levelized Cost of Energy (LCOE), is a key driver of investment decisions, and therefore, reductions in capital costs and life-cycle operational costs will continue to be the primary focus of industry research and development efforts.
"An increase in the number of deployments has helped build operational experience and further inform design requirements," it is stated in the new SBP.
Also, several United Nations Sustainable Development Goals (SDGs) have been listed as enabled or facilitated by IEC TC 114 standards, including SDG 7, SDG 11, or SDG 13, to name but a few.
In addition, the SBP – freely available for public – lists all the standards published to date by IEC TC 114.
"For the first time, the SBP connects the work of TC 114, both directly and indirectly, to 10 of the 17 SDGs. In addition, the SBP directly connects the work of TC 114 to relevant international standards developed across the IEC, ISO, and other international standards development organizations ensuring that the industry utilizes existing best practices while avoiding duplication in the suite of TC 114 standards.
"All stakeholders in the marine energy industry are encouraged to review this SBP and share it broadly within their community to ensure that the technical priorities identified are aligned with national research, funding, and regulatory initiatives underway around the world," Colby added.