Imabari, JMU Joining Forces in Capital Tie-Up
Japanese shipbuilding duo Imabari Shipbuilding and Japan Marine United (JMU) have formalized their business alliance by agreeing to enter into a capital tie-up.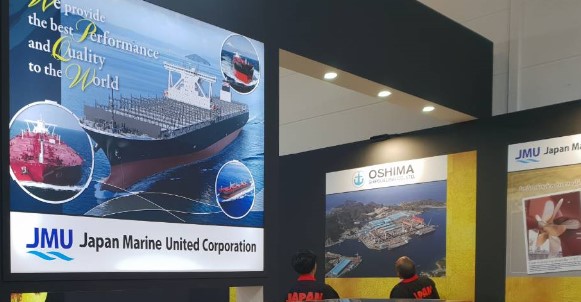 The deal is being devised as part of the strategy of Japanese shipbuilders to unite forces to be able to compete on the global shipbuilding scene which is becoming ever more competitive, especially having in mind the ongoing mergers of South Korean and Chinese shipbuilding heavyweights.
Under the basic deal, announced last week, Imabari Shipbuilding plans to buy a nearly 30 pct stake in JMU via a shares purchase. The duo plans to finalize the agreement within the 2019 fiscal year, ending in March 2020.
The business alliance is expected to include the establishment of a joint company for the design and selling of ships, excluding LNG carriers, and the overall bolstering of future production systems of the two shipbuilders.
It is estimated that the combined entity would account for 10 percent of the global shipbuilding industry.
The consolidation wave among Japanese shipbuilders has been in progress since 2016, with Mitsubishi Heavy Industries (MHI) launching talks to form alliances with three compatriot shipbuilders – Imabari Shipbuilding, Oshima Shipbuilding and Namura Shipbuilding.
The move has been proposed as a way to counter a major industry slump in the shipbuilding sector. In particular, since the competition for the new orders became ever fiercer.
The downturn has seen China merge its top shipbuilders China State Shipbuilding Corporation (CSSC) and China Shipbuilding Industry Company (CSIC).
China Shipbuilding Corporation, which was described by the country's officials as "the world's largest shipbuilding group" was unveiled last week and it has already secured a mega order from Evergreen.
Meanwhile, South Korean top builders, Hyundai Heavy Industries and Daewoo Shipbuilding & Marine Engineering (DSME), are undergoing a regulatory review of their proposed merger.
World Maritime News Staff