Innovo and Sparrows Deliver West African Flexible Lay Spread
Innovo and Sparrows have completed a flexible lay spread contract for a major oil and gas, tier 1 contractor in Angola.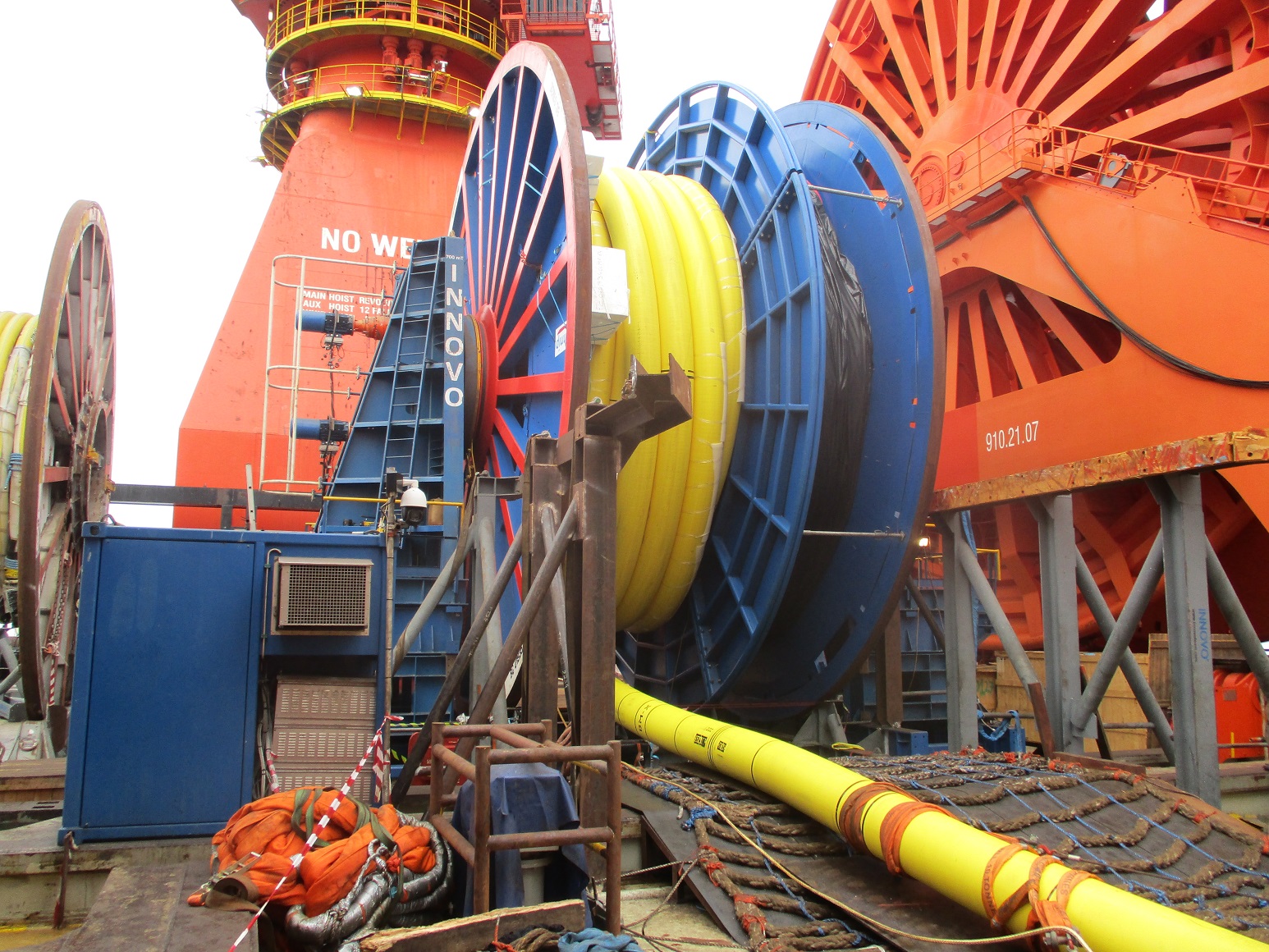 The contract has been executed with Innovo's Innodrive 700T electrical Reel Drive System (RDS) and a Sparrows tensioner integrated with under-deck carousel.
The Innodrive RDS, designed for laying or retrieving flexible flowlines, umbilicals, mooring wires and power cables, is said to be one of the most powerful and reliable electrical reel drive systems in the world.
Innovo's scope of work included the design, build and installation of the associated vessel grillages, reel saddles, reel loading guides along with installation and operation of the RDS system.
Sparrows' 15-ton tensioner was modified for vertical use, tested and calibrated by Sparrows' UAE branch before being installed on the vessel and mounted onto a diverter chute frame for spooling product into and out of an under-deck carousel under controlled tension. The diverter chute and tensioner support frame were designed and fabricated by Innovo, along with modifications to the carousel spooling chute and the integration of the Innodrive RDS with the Sparrows tensioner.
Innovo's 700T RDS will now re-locate to the Middle East following the successful completion of this West African contract.
Garry Millard, corporate business development director of Innovo, said: "This was a great example of how Innovo and Sparrows work jointly together to offer equipment and expertise to clients worldwide under a sole contract. We worked together effectively on this fast track project to provide a fully integrated service."
Mike Morrison, global head of cable & pipe lay solutions of Sparrows, added: "Sparrows and Innovo demonstrated excellent collaboration to deliver the most efficient and technically compliant solution for the client. Sparrows performed the engineering, tensioner modifications and project management locally in Dubai and Abu Dhabi and this was a great example of the extent of Sparrows' diverse service offering in the Middle East."