Interventek to supply additional valves to Trendsetter
Interventek has received another order from Trendsetter Engineering to supply additional open-water Revolution shear-and-seal valves.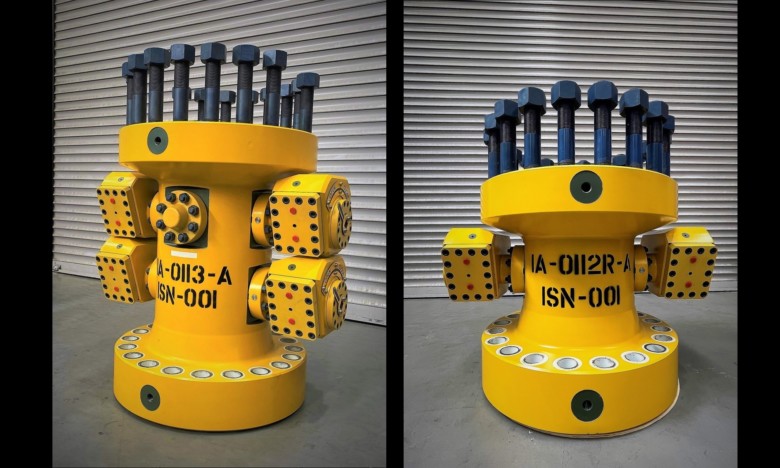 The 6-3/8", 15,000 psi Revolution valves to be supplied are specified for sour service deployment, with dynamic valve bore components, utilising high strength, corrosion-resistant alloys. 
The seven-figure contract comes after the initial order of the subsea shear-and-seal safety valves in 2020 for Trendsetter's Trident modular subsea intervention system.
"Trendsetter has worked closely with Interventek to achieve our objective of bringing innovation to intervention. Interventek's compact Revolution valves have proved to be the ideal match for our lightweight and modular Trident systems, enabling us to achieve the goal of delivering HPHT intervention solutions while also realising system size and weight reductions of up to sixty percent when compared to competing systems", said Mike Cargol, vice president of rentals and services at Trendsetter.
The Trident system, introduced in June 2020, provides a 6-3/8" through bore and is suitable for all types of well intervention operations up to 15,000 psi and in water depths up to 3048 metres.
Trident's well control package (WCP) is built around the shear-and-seal design of the Interventek Revolution valves, providing safety in a compact package.
Gavin Cowie, managing director at Interventek, said: "Our continuing partnership with Trendsetter is enabling many operators to realise significant efficiency gains in their subsea intervention operations. The compact, versatile design of our Revolution valve technology provides a great advantage for integration across a range of safety systems. It exceeds the highest industry standards and is suitable for open-water, in-riser, and even surface applications".