Interview: Big energy names start looking at innovative energy production & storage solutions
As part of the OEEC 2021 and Navingo Career Event, our host Eva Brouwer conducted several interviews with the Marine Energy Alliance (MEA)-supported small and medium sized enterprises (SMEs), including pioneers in offshore floating solar developments and innovative storage solutions – SolarDuck and Ocean Grazer respectively.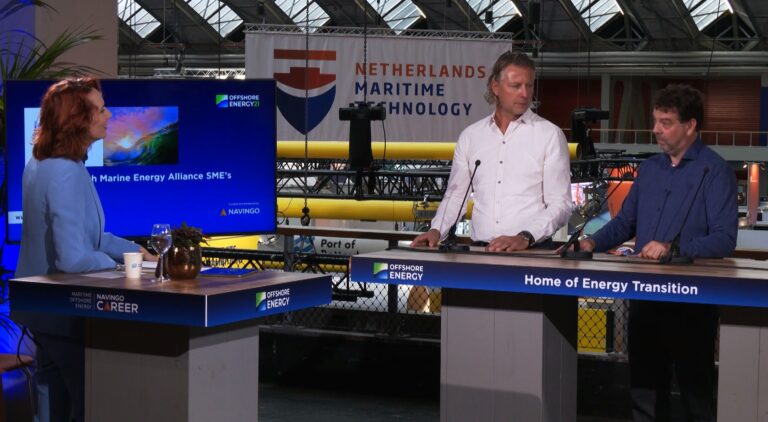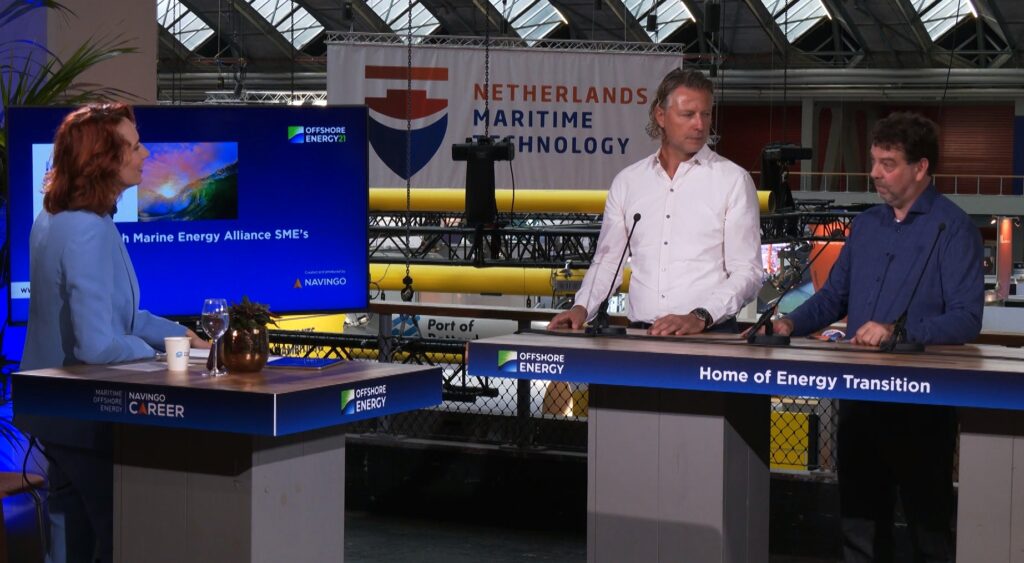 What lies behind the name of SolarDuck, and why the company chose specifically that name has been explained by the company's Co-founder Harry Post, along with the description of its innovative offshore floating solar technology which has already been deployed offshore the Netherlands.
Talking about the future for the company, Post said: "Next year we're planning to have our second demonstrator out in the North Sea. We are currently working to get funding to finance this next stage of our development.
"The interest is getting higher by the month almost. The big energy developers are really looking at floating offshore solar as the next step".
Complementing the SolarDuck's floating solar solutions is an innovative energy storage system developed by Ocean Grazer. The company's CEO Max Duursma talked about what sets this innovation apart from others currently under development for offshore energy technologies.
"Our working prototype has been tested over the last several months. All our models seem to be correct, along with all our expectations that it really works. The next step will be a full-scale demonstrator in the lake in the north of the Netherlands where we're going to install it in conjunction with the floating solar park".