Larger Ships to Be Port of Oakland's New Normal
The trend of larger ships calling at the Port of Oakland recorded during the first half of 2017 is expected to become the new normal at the port, especially in the light of the latest infrastructural investments allowing for the handling of bigger ships.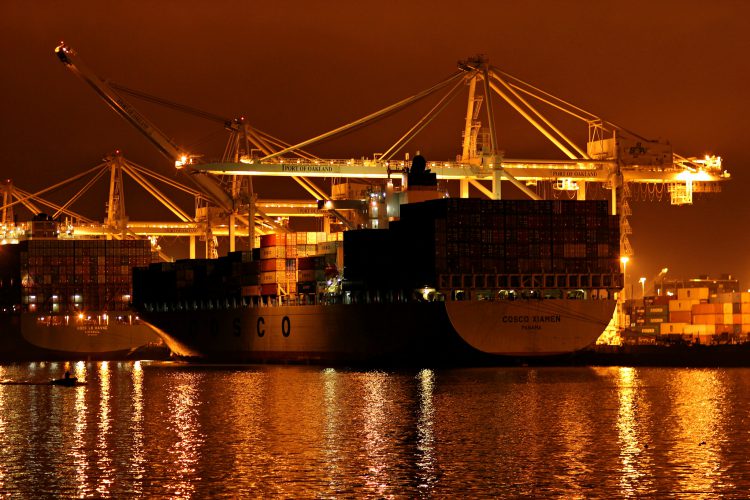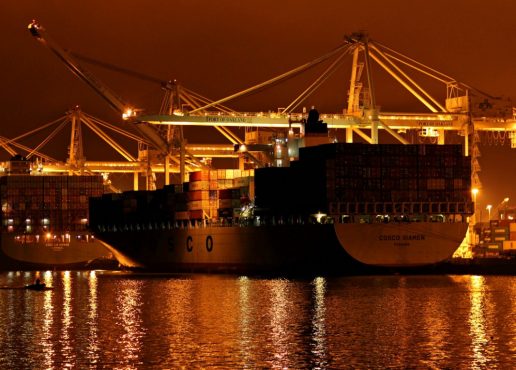 "Ship size is increasing in Oakland. Average size vessel here was 8,000 TEU. Moving now toward 14,000 TEU. In a few years, it'll be 18,000 TEU. Oakland is handling larger ships without difficulty. Carriers don't hesitate to call with bigger ships. After the obvious infrastructure requirements: 50-foot depth, heightened ship-to-shore cranes; the key is cargo-handling performance. Transformation in our marine terminals allows Oakland to work big ships efficiently and deliver cargo promptly," Michael Zampa, Port of Oakland's Communications Director, said while speaking to World Maritime News.
Just two years ago, the port was battling congestion issues arising from waterfront contract talks between the Pacific Maritime Association (PMA) and the International Longshore and Warehouse Union (ILWU).
Today, Port of Oakland's Maritime Director John Driscoll boasts of top port productivity among West Coast rivals with 35-to-40 container moves per hour during vessel operations, and ships spending 24 hours, or less, at berth.
Furthermore, dockworker issues seem to be a thing of the past with influx of workers keeping pace with growing container business and a vote on a proposed contract extension expected late this summer.
So what happened in the past two years that resulted in the port posting record results this June, and total cargo volume increase of 2.7 percent through the first half of 2017?
The answer is capacity building.
As explained by Driscoll while commenting on the port's half-year results, there will be fewer ports in the next decade, and winners will be those with the ability to work megaships; and those providing maritime-related services that help shippers cut costs or improve efficiency.
For the Port of Oakland, he added, 2017 would be remembered as the year the port took major steps forward on both fronts.
Touching upon the port's activities on strengthening its competitiveness when compared to West Coast neighbors, Zampa noted that Oakland has significantly improved terminal performance by transforming operations.
"Recent changes include night gates, appointment systems, express lanes for cargo pick-up, a dedicated empty container yard, inland depot, additional equipment and more labor."
"Oakland's position in the Transpacific Trade is a competitive advantage. Oakland is the last stop before vessels return to Asia. That makes it especially attractive to exporters. The shortest distance to Asian markets is Oakland-to-Asia. Geography also benefits Oakland. Proximity to Central Valley growers and Napa/Sonoma vintners helps make Oakland one of the major U.S. export gateways," Zampa continued.
"Oakland is one of the only U.S. ports with a trade balance: 51 percent exports, 49 percent imports."
In June, Driscoll said that the port envisions to see over USD 600 million in investment in infrastructural projects aimed at bolstering Oakland's status of a major trade hub.
These have included so far a terminal upgrade, a new operating system at Everport marine terminal, along with USD 100-million rail yard completed in 2016.
In addition, USD 14 million crane-raising for six cranes began in the second quarter of 2016, with the first crane currently being outfitted with 26-foot extensions. Furthermore, TraPac marine terminal began construction aimed at increasing its Oakland footprint by 86 percent, and a new gate complex is expected to be completed by the year-end.
The Port of Oakland set an all-time record in June import volume having handled the equivalent of 80,253 full 20-foot import containers. That broke the previous all-time record for the month of 78,326 containers set in June 2006.
"Oakland import volume has increased in four consecutive months and five of the first six in 2016. It's a reflection of Transpacific trade growth generally and continued strong U.S. consumer demand. Analysts forecast continued low-to-mid single-digit growth through the peak season," Zampa told WMN while speaking on the reasons behind the cargo influx rise, and the business operation forecast for the rest of the year.
Namely, following the bullish forecast from the US National Retail Federation on possible all-time highs for July and August containerized import volume, the port said it was ready for the record peak-season import volume, which should flow smoothly through the Port of Oakland.
The cargo rise comes on the heels of the ongoing consolidation in the container shipping market, spearheaded by alliances of major liner companies, and their respective network reshuffling and cascading of ships.
Following the realignment last spring, there are now 31 vessel services calling Oakland, according to the port. The big change in the wake of realignment was an increase in direct Oakland service to-and-from Southeast Asia, with vessel calls from that region up 50 percent since January.
"Oakland has managed realignment and consolidation without any disruption. Cargo volume is up and containers are moving through terminals without disruption. With three international marine terminals, there was little room for cargo dislocation during alliance reshuffling," Zampa added.
When asked about the potential effect of the fact that the ports on the East Coast have started welcoming their biggest containerships yet now that the Bayonne Bridge has been raised, Zampa replied that it was too soon to say what the impact of East Coast port improvements will be on the West Coast.
"Oakland expects to maintain/grow market share because it serves a discreet market – Northern California and Western Nevada – that can only be served efficiently and cost-effectively through the Port of Oakland. This is a vibrant, growing market. The port has improved operating performance and is expanding its high-value logistics capabilities to attract more business," he went on to say.
Interview conducted by Jasmina Ovcina Mandra, Editor, World Maritime News; Image Courtesy: Port of Oakland