The Ins and Outs of Scrubbers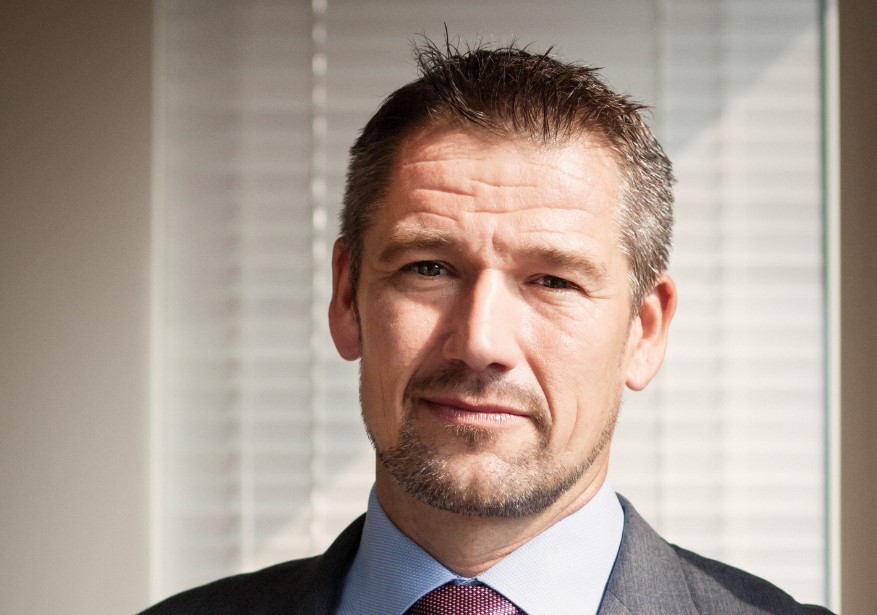 In preparation for the upcoming global sulphur cap, set to enter into force in January 2020, many owners opted to install exhaust gas cleaning systems (EGCS) on their vessels to attain compliance.
The systems are suitable for both newbuildings, as well as for retrofits, with return on investment being very compelling, especially for larger vessels.
However, with the recent talks on bans on the use of open-loop scrubbers in port areas emerging, owners could be faced with additional costs related to system upgrades to fully comply with the regulation.
World Maritime News spoke with Erik Haveman, Sales Director, Exhaust Gas Cleaning, Alfa Laval, to find out more about the intricate process of installing a scrubber as well as available options to choose from.
"We do see that there are more local areas looking into stricter regulations when it comes to open-loop scrubbers and we expect this number to grow over the coming years," Haveman said.
In order to help shipowners prepare for the future, Alfa Laval is providing its new open-loop systems as hybrid-ready, he continued. For customers operating in areas with open-loop scrubber bans, or customers anticipating more strict regulations, owners can select a hybrid or closed-loop system.
Owners who choose open-loop scrubbers should be prepared for additional costs if they decide to upgrade their systems to hybrid at a later date, should regulations or their strategy change. Hybrid systems have the flexibility to operate in both open and closed loop mode.
According to Haveman, the upgrade from the PureSOx open-loop hybrid-ready system is a relatively easy one, but of course, there are expenses related to the process.
"In most cases there is no need for dry-docking, since the overboard installations are all done for the open-loop system. Then it's a matter of installing the equipment on board and getting it into operation."
Speaking about the scrubber retrofit process itself, Haveman explained that the retrofit time depends on the system configuration, as well as the experience of the shipyard, engineering company and scrubber supplier.
For an open-loop system, the scope consists of the scrubber, installed inside the funnel or next to it, piping from scrubber to hull, seawater pumps, overboard arrangement, inlet and outlet (with drydock usually required), analyzing equipment and cabling and electrical cabinets. For a hybrid or closed-loop system, the scope also includes water cleaning equipment, heat exchanger, tanks (circulation, sludge and sometimes zero-discharge), as well as circulation pumps.
"With good preparation from the shipyard, engineering company and scrubber supplier, the ship's downtime can be closer to 20 than 30 days and we have even seen PureSOx installations taking fewer than 20 days," he said.
For example, to save downtime of the vessel, quayside installation  of the scrubber can be done inside the funnel. Another example is the cabling, Haveman noted. Typically a lot of cabling is required to connect all the components to the control panels.
"Alfa Laval has developed a system called 'Remote I/O' where much less cabling is needed, saving installation time as well as space on board," he went on to say.
Speaking about incentives available for shipowners still weighing the use scrubbers, Haveman noted that the return on investment for scrubbers depends on sailing routes and fuel prices, "but in general we can say that the business case for scrubbers is very compelling."
"For a very large crude carrier (VLCC), the ROI could be less than a year, a factor that could explain the continued spike in scrubber demand."
Nonetheless, scrubbers, as well as any other piece of equipment, carry a risk of malfunction and there are many factors that can lead to an issue.
As explained by Haveman, Alfa Laval offers an extensive service portfolio that is not only focused on solving issues, but also on the prevention of issues.
The company provides digital services with PureSOx Connect, which is aimed at simplifying compliance and offering remote service to clients, but also predicting and preventing failures through collected data, helping the crew to do maintenance before it becomes an issue.
Alfa Laval also offers training for the crew, to ensure they operate and maintain the scrubber in the best way, as well as a Condition Audit, where an Alfa Laval expert comes on board a vessel to check the system's condition and give feedback to the crew on operation and maintenance.
Together with the customer, the company can create a spare parts package to ensure the most critical spare parts and consumables are available on board. A custom stock, which can be shipped to wherever the vessel is sailing, can also be created, while Alfa Laval's helpdesk remains available 24/7, Haveman concluded.
Interview by Erna Penjic; Image Courtesy: Alfa Laval