The Vision of Essar Ports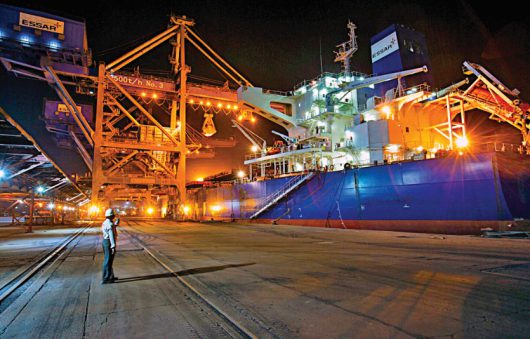 ---
Volumes at Indian cargo ports have been on a growth trajectory over the past decade, with a 5.7 pct compound annual growth rate (CAGR) in traffic recorded during the 2007-2017 period.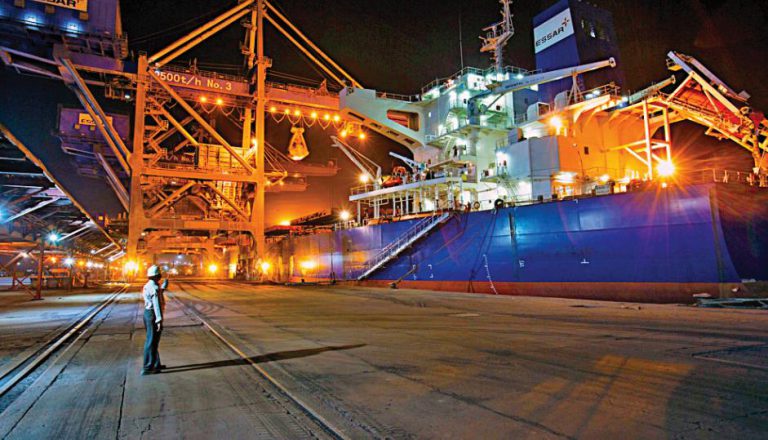 The major ports in India handled 499.41 million tons of cargo during the period from April to December 2017, marking a growth of 3.64 pct year-on-year.
The highest growth was registered by Cochin Port, followed by Paradip, Kolkata, New Mangalore and JNPT, data from India's Ministry of Shipping shows.
However, there are numerous challenges for the country's ports moving ahead.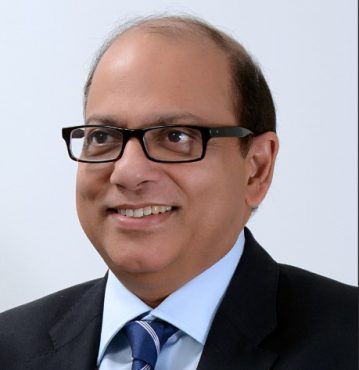 "Projects in India are prone to higher implementation risk in terms of high financing cost, commodity risk, non-flexibility in contracts, delay in securing various approvals, land acquisition issues and issues in hinterland connectivity for evacuation of cargo. This has led to a reduced interest of private sector participation in recent years," Rajiv Agarwal, CEO & Managing Director of Essar Ports, one of the largest private port developers and operators in India, said in an interview with World Maritime News.
Agarwal explained that it is necessary to equitably share risks in order to spur the growth in the port sector, boost investor confidence and private sector investment. Furthermore, it is necessary to modernize facilities and expedite the decision-making process.
For this to become a reality it is required to ensure access to low cost and long-term funding solutions for the infrastructure sector, simplify approval process and provide flexibility to concessionaires under contracts, Agarwal added.
Other issues that need to be addressed are a tax exemption for import of capital equipment for development, flexibility with the Concessioning Authority when dealing with various contracts under stress along with reservation of land for port and connectivity projects and simplifying land acquisition process, he continued.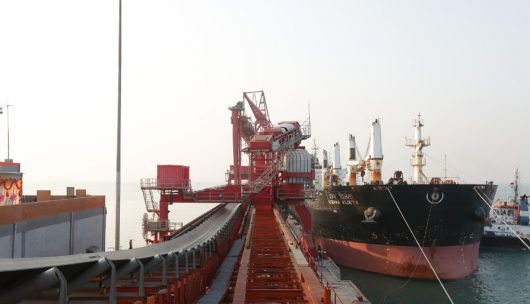 ---
At the beginning of this year, Essar Group announced an investment worth USD 500 million in existing and new projects. The investment was assigned to Salaya Terminal, Vizag Terminal and the expansion of Hazira Terminal by another 1,100 m with mechanization.
According to the port developer, the investment in its Salaya and Vizag terminal projects, both fully automated, has the potential to increase its revenues by 30 pct in the fiscal year 2018-19 on the back of third-party cargo growth.
"Our recently commissioned 20-million-ton dry bulk terminal at Salaya is the first deep-draft terminal in the Saurashtra region, and has been designed to berth Capesize vessels with a vessel turnaround time of less than two days, thus offering a competitive advantage to the local industry for both exports and imports. The facility has already started catering to major industries of the region," Agarwal said.
Furthermore, the company has completed a USD 128 million expansion project at the Vizag Terminal, which almost doubled the terminal's capacity totaling in 24 million metric tons per annum (MMTPA).
The commissioning of an 8,000 TPH ship loader, resulted in cargo handling rate ranging between 70,000 to 120,000 tons per day (TPD), depending on the size of a ship, Agarwal noted.
"This project has been undertaken in synchronization with operations, and the facility is already handling close to 10 million tons in a year. The performance is further expected to improve with enhanced operational parameters," he pointed out.
Presently, the overall port capacity of the group is 90 MMTPA, however, post completion of the Hazira expansion, the overall port capacity will increase to 110 MMTPA.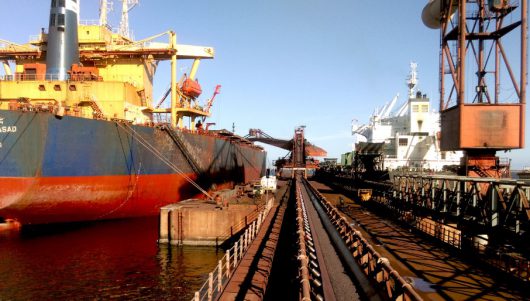 ---
"Our state-of-the-art Hazira port terminal is strategically located within the industrial belt of Gujarat and has access to North India hinterland. As part of the capacity expansion project, cargo handling capability is being increased by additional 1,100 m waterfront in addition to existing 550 m waterfront. Of the 1,100 m waterfront, 600 m waterfront has been completed and balance works are underway along with mechanization. The facility caters to the Essar's Hazira complex which houses steel, power and heavy engineering industry along with the other requirements of the region and trade. It has the capability to handle dry bulk, unit cargo, general cargo and liquid cargo," he said.
What is more, Essar Ports also plans to develop an LNG regasification facility in Hazira, in the west coast, and Haldia in the east coast of India.
Internationally, Essar Ports has set sights on developing a coal terminal in Mozambique under a 30-year concession agreement with the Government of Mozambique inked last year.
The terminal will have a nameplate capacity of 20 MMTPA and will be developed in two stages.
"Mozambique has significant coal resources, mainly coking coal, which makes our project more interesting. Through this project, we aim to provide a credible end-to-end solution to the miners in Mozambique. The first phase is expected to have an investment of close to over USD 250 million over two years. The facility will be able to berth Supramax vessels and will provide the mechanized efficient operations in Beira Port. The project will entail rail reception facility, storage and loading of cargo on to the ship through mechanized means. The second phase of development will be undertaken post stabilization of Phase 1 of the project," Agarwal said.
Essar invested over USD 1.6 billion in the development of port terminal facilities
Speaking of Essar Ports key strategic objectives, Agarwal pointed to the completion of existing expansion projects within timelines and budget, as well as the increase in the share of third-party cargo to more than 40 pct of the total cargo handling portfolio.
The terminal operator is also targeting an increase in overall cargo handling at the existing port facilities to a similar growth rate of 22 pct y-o-y as of the fiscal year 2018 and boosting profitability and return on capital employed.
For the nine months ended December 31, 2017, the company registered a 16 percent cargo growth overall, compared to the same period last year.
For the full year, the numbers depict a promising picture as well.
"We expect that for FY 18 our traffic handling will be more than 36 million tons, registering a growth of 22 pct y-o-y with third-party traffic growing by more than 73 pct y-o-y," he said.
The fiscal year has also seen divestment of Vadinar Oil Terminal Facility (VOTL) for USD 2 billion, which has reduced the company's cargo handling portfolio to dry bulk and general cargo.
"The growth of this segment will be in line with the growth of the underlying business of steel, cement and power. With consumer demand being robust, these underlying business will have substantial growth in the coming year thereby increasing cargo volume to be handled at the port," Agarwal continued.
Essar Ports' CEO stressed that mechanization and automation remain the key priority in its business.
"Our vision of technology is that of an enabler for better customer service, low cost of operations, improved efficiencies, environmentally conscious/eco-friendly operations and better controls," he pointed out.
"Modern ports, in addition to features like the deep draft and sufficient storage space, need to have a high level of mechanization and automation to handle bigger ships to achieve economies of scale and faster turnaround of vessels."
Interview conducted by Jasmina Ovcina Mandra, Editor, World Maritime News; Image Courtesy: Essar Ports