Irregularities spotted during Troll field drilling operations audit
Norwegian offshore safety body, the Petroleum Safety Authority (PSA), has found irregularities during an audit of Equinor and Transocean's drilling operations involving the Songa Equinox rig on the Troll field in the North Sea.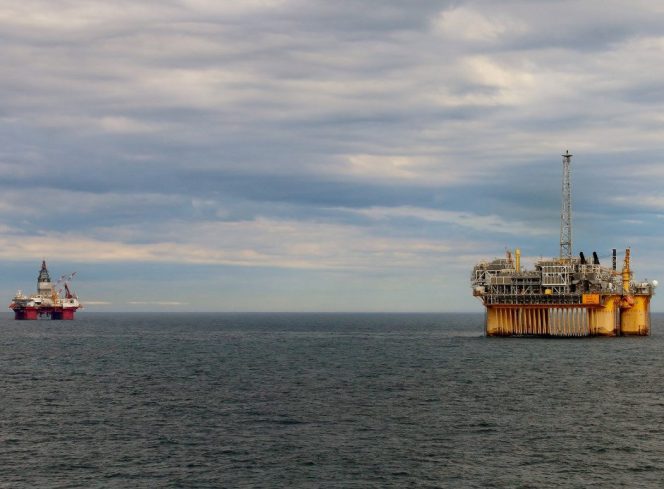 ---
PSA said on Monday that the objective of the audit was to verify that Equinor and Transocean, together with enhanced drilling and other drilling and well service providers involved, were accomplishing the planning and execution of managed pressure drilling operations.
The safety watchdog observed whether the controlled mud level (CML) drilling method was in compliance with requirements in the regulations and defined standards.
This includes the acquisition, processing, and use of experiential data from such managed pressure drilling operations for continuous improvement and risk reduction.
The PSA identified a non-conformity relating to deficient functionality for drawing off gas volumes that may ascend return lines in the CML system.
An improvement point was also found concerning unclear requirements for certified well control competence in respect of individual roles.
The PSA told Equinor and Transocean to report on how the non-conformity and improvement point would be addressed by October 25, 2018.
It is worth reminding that the Norwegian oil major received consent from the PSA to use the Songa Equinox for production drilling on the Troll field in July 2018.
The rig started drilling operations at the Troll field back in December 2015 under an eight-year drilling contract with Equinor, then named Statoil.
Songa Equinox is a Cat D semi-submersible drilling rig operated by Songa Offshore, a company bought by Transocean in January this year. The rig received an Acknowledgement of Compliance (AoC) on November 20, 2015. The Cat D mid-water semi-submersible rig concept was designed for efficient year around drilling, completion, testing and intervention operations in a harsh environment.
As for the field, the Troll field is around 65 kilometers west of Kollsnes in Hordaland county. It has been developed using three integrated process and accommodation platforms, Troll A, B, and C, and subsea well templates tied back to the B and C platforms.
Equinor submitted its plan for further development of the Troll field to the Ministry of Petroleum and Energy in July. The project entails capital expenditures of around NOK 7.8 billion ($960 million).
Offshore Energy Today Staff
Related news
List of related news articles