Italian duo closes transaction for Algeria-Italy gas pipelines
Italian energy player Snam has finalized the acquisition of a 49.9 per cent stake held by compatriot oil and gas firm Eni in the companies operating two groups of international gas pipelines between Algeria and Italy.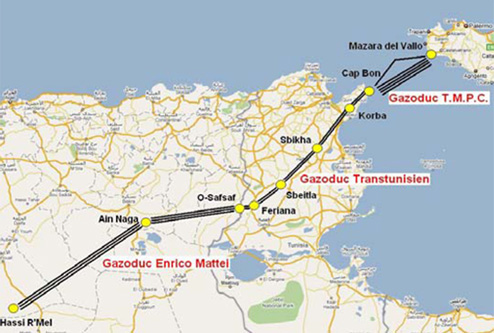 The scope of the transaction includes the onshore gas pipelines running from the Algeria and Tunisia borders to the Tunisian coast (TTPC), and the offshore gas pipelines connecting the Tunisian coast to Italy (TMPC).
Eni transferred the ownership interests to a new company named SeaCorridor S.r.l., of which Snam acquired 49.9 per cent of the share capital for a total consideration of about €405 million, while Eni continues to hold the remaining 50.1 per cent.
The two parties will exercise joint control of the new company under joint governance arrangements.
The transaction, announced in November 2021, has received the authorizations envisaged under antitrust legislation and so-called golden power legislation, consent from the Tunisian government, as well as the approval of the shareholders and corporate bodies of the target companies.
The move is said to enable potential development initiatives within the hydrogen value chain.
At the end of 2022, the two companies reported that they had formed a joint venture to develop the first carbon capture and storage (CCS) project in Italy.
Eni CEO Claudio Descalzi and Snam CEO Stefano Venier signed an agreement on 19 December to jointly develop and manage Phase 1 of the Ravenna CCS Project through an equal joint venture.
SUBSCRIBE