Jeddah Islamic Port accelerates decarbonisation efforts
The Saudi Ports Authority (Mawani) has announced cutbacks in crane activity and truck turnaround times at Jeddah Islamic Port to accelerate its decarbonisation drive.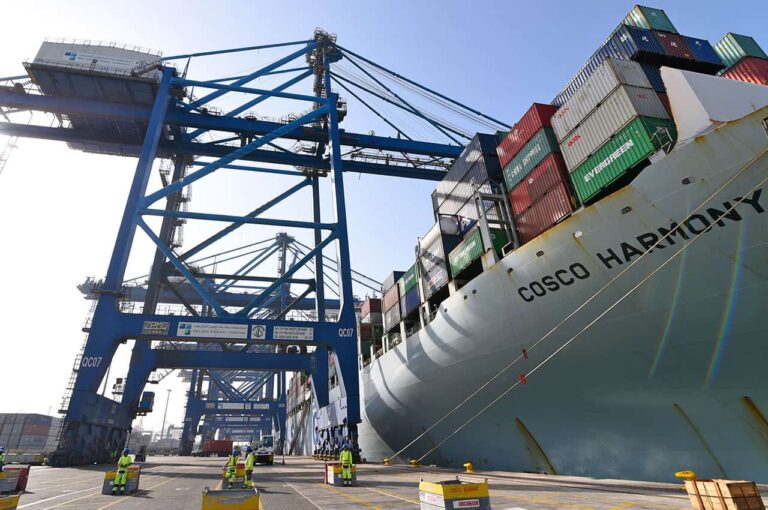 As informed, the new activity is in line with the port's annual target of lowering the carbon footprint at Saudi Arabia's busiest port by 1,046 tons in 2023.
Complementing the goals of the National Transport and Logistics Strategy (NTLS), the Jeddah port's decarbonization efforts form part of Mawani's Green Ports initiative that seeks to slash energy consumption by 15% through equipment electrification and diesel phaseout across the Kingdom's trade hubs.
Through a 33% decrease in average yard crane moves for every imported container that requires manual inspection as well as a 17% reduction in truck turnaround times, the port further solidifies its standing as an operationally-efficient logistics destination, according to the authorities.
The national maritime regulator's environmental strategies are inspired by the Saudi Green Initiative, a national climate action plan that aims to unite the country's push towards ecological protection, energy transition, and emissions reductions. This will be achieved through a joint collaborative approach between the public and private sectors.
The Red Sea based hub has recently received the Port of The Year award at the Green Shipping Summit 2023 that was held in Rotterdam, The Netherlands for its successful track record in harnessing innovative and sustainable technologies and solutions for a greener tomorrow.      
To remind, last month, Danish shipping giant A. P. Moller – Maersk and Saudi Ports Authority (Mawani) laid the foundation stone for a multi-purpose, environmentally friendly logistics park at Jeddah Islamic Port.
The greenfield project spread over an area of 225,000 square meters will be the first of its kind at the Jeddah Islamic Port offering an array of solutions with an aim to connect and simplify the supply chains.
The $346 million investment project will also focus on decarbonising logistics with the use of renewable energy to power the entire facility.