Mawani, Maersk start work on $346M eco-friendly logistics park in Jeddah
Danish shipping giant A. P. Moller – Maersk and Saudi Ports Authority (Mawani) have laid the foundation stone for a multi-purpose, environmentally friendly logistics park at Jeddah Islamic Port.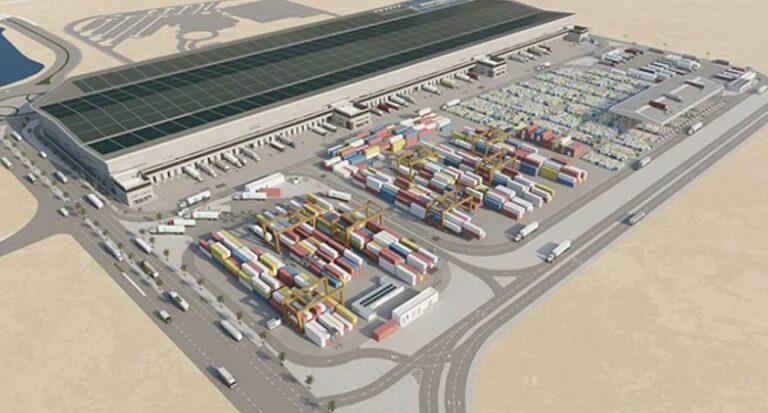 The greenfield project spread over an area of 225,000 square meters will be the first of its kind at the Jeddah Islamic Port offering an array of solutions with an aim to connect and simplify the supply chains.
The $346 million investment project will also focus on decarbonising logistics with the use of renewable energy to power the entire facility.
The project, dubbed the largest logistics park in Saudi Arabia, is expected to create more than 2,500 direct and indirect jobs in Saudi Arabia.
"We have come a long way in realising our strategy to offer integrated logistics to our customers. Today's ground breaking ceremony is yet another milestone in building a logistics ecosystem that strengthens our position as an enabler of global logistics, while also focusing on our core targets around decarbonising logistics to achieve net zero by 2040," Mohammad Shihab, Managing Director, Maersk Saudi Arabia, stated.
The bonded and non-bonded warehousing & distribution (W&D) facility will cover more than 70% of the total area of the Integrated Logistics Park while the remaining part will act as a hub for transhipment, air freight and LCL cargo.
To cater to the rapid penetration of eCommerce in Saudi Arabia, the facility will also have a dedicated eCommerce fulfillment centre. The Integrated Logistics Park will be able to handle annual volumes of close to 200,000 TEUs across different products.
The logistics park will be 100% powered with solar energy generated from rooftop solar panels. Furthermore, the trucks used for transportation at the park will be fully electric vehicles.
"The design of the facility utilises higher storage density, mechanized pallet-in-out solutions, a product-to-man pick-n-pack strategy and optimized flows, improving productivity by approximately 50% and effectively bringing down emissions," according to Maersk.
Last year, Maersk unveiled its plans to operate the company's first low greenhouse gas (GHG) emissions contract logistics warehouse in Denmark.
The 40,000 sqm facility has an option for an additional 40,000 sqm and is scheduled to become operational in 2024. It will be located in Taulov in South Denmark.