Jemena, AIE firm up Port Kembla LNG pipeline connection
Australian energy infrastructure company Jemena has signed a deal with Australian Industrial Energy (AIE) to connect Australia's first LNG import terminal to the Eastern Gas Pipeline (EGP).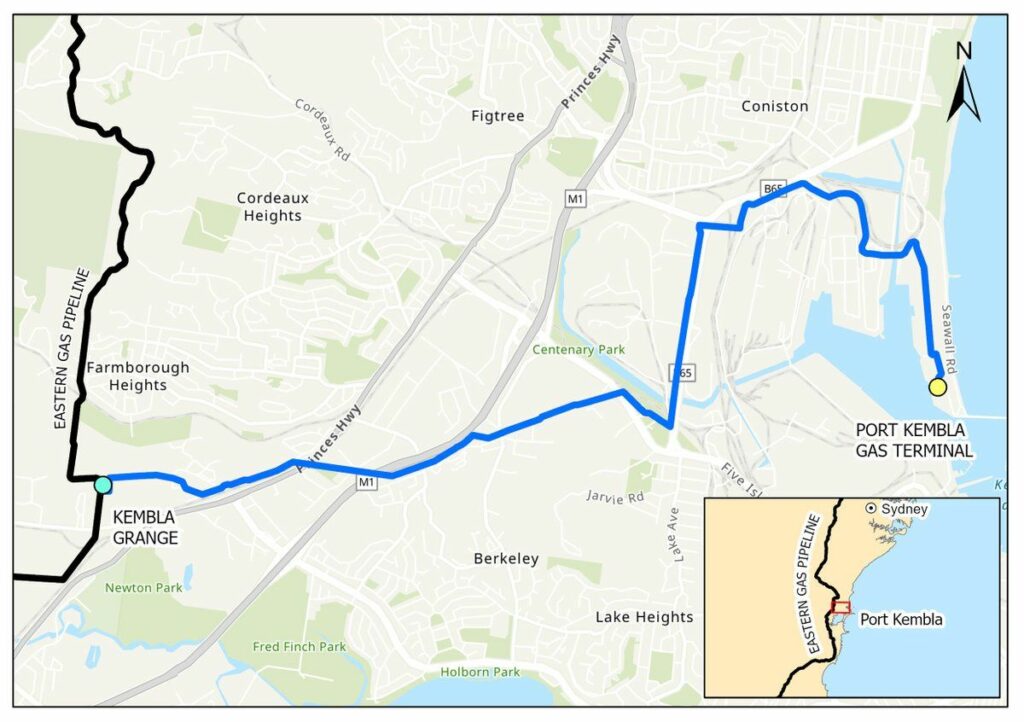 The agreement comes after both parties signed an MOU to work together in 2020, and is a crucial and binding next step in plugging forecast gas shortages in Victoria which are anticipated from 2023-2024.
Jemena's managing director, Frank Tudor, said the agreement formalises arrangements between the parties and that Jemena will now invest in a capital spend program to progress development of a 12-km gas pipeline to connect the EGP to the Port Kembla LNG import terminal.
"The ACCC recently identified a potential for a gas shortfall of around 30 petajoules from as early as 2024 unless an LNG regasification terminal or speculative resources are developed. This project is the most advanced, and best way, of helping to meet this shortfall and will bring additional gas to Victoria and NSW before this deadline at globally competitive prices," Tudor said.
He added that, at the same time, the company is working through options to make gas available to support the proposed gas-fired-generation in the Hunter Valley.
"Our early modeling suggests we would be able to deliver enough additional gas into the Hunter Valley to generate approximately 1,500MW of electricity," he said.
"The project, which was given 'fast-track' status by the New South Wales Government in 2020, will also see Jemena make the 797km Eastern Gas Pipeline bi-directional so it can deliver over 390TJ of gas per day into the Victorian market, and up to 485TJ/per day to New South Wales. This is sufficient capacity to ensure that the needs of the southern market are met, in response to predicted shortfalls," Tudor said.
Under the terms of the agreement, Jemena will build and operate a 12-km underground pipeline connecting the Port Kembla gas terminal to the Eastern Gas Pipeline – the major natural gas arterial between New South Wales and Victoria.
The PKGT comprises the development of a gas terminal incorporating LNG carrier vessels, a floating storage and regasification unit (FSRU), wharf facilities, and a pipeline connection to the existing EGP.
AIE, part of Squadron Energy Group, is also pursuing the associated development of a dual fuel – LNG – Hydrogen 800MW power station in the Illawarra to be initially fueled by gas from the PKGT.
First gas is expected to flow in early 2023.