JFD Introduces Flexible Rebreather for Military Combat Divers
JFD has launched the Shadow/B defence rebreather, providing the market with a back-mounted rebreather capability.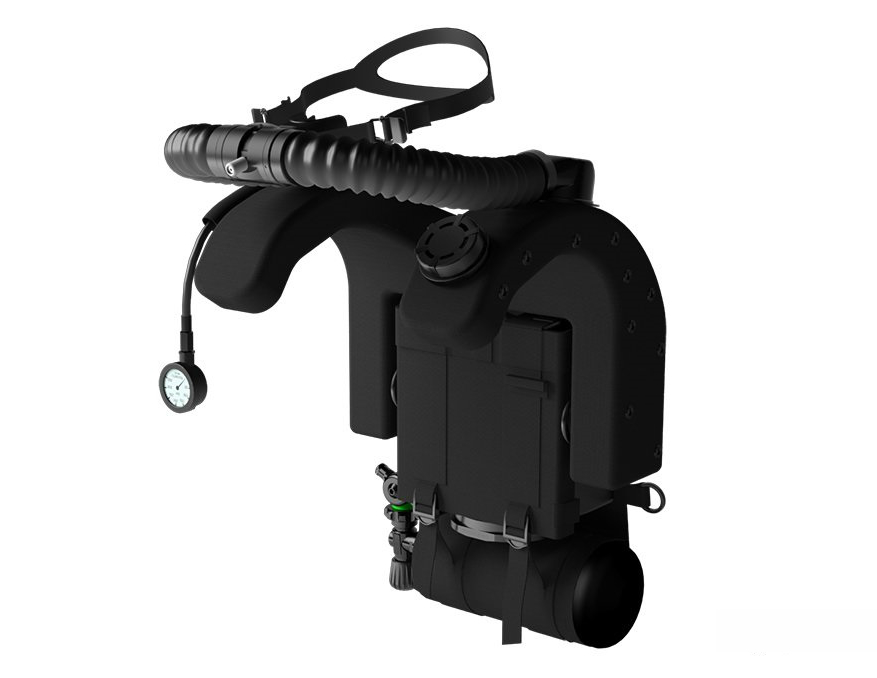 Combined with a conversion kit that allows divers to convert from a front-mounted to a back-mounted rebreather, the launch of the Shadow/B represents the latest in a long line of technological developments designed to enhance safety in military combat diving.
Traditionally, rebreather sets worn by combat divers are front-mounted which prevents the diver from being able to pilot the SDV that would facilitate their insertion into the operational field, creating the necessity to purchase multiple rebreather sets for the dive team. The JFD Shadow/B set and conversion option allows divers to adapt their equipment to best suit mission requirements, allowing them to carry out their operations safely and efficiently, JFD explained.
Danny Gray, operations director, JFD, said: "Our primary focus has always been to equip divers with the technologies they need to successfully carry out their missions, allowing them to dive deeper and for longer, but most importantly in the safest possible conditions. In the development of Shadow/B, JFD has proactively engaged with the end user to firmly establish the requirements and deliver an innovative solution that will be fit-for-purpose. The Shadow range of special forces equipment is designed to be modular, allowing divers to adapt to mission requirements and ensuring they have the flexibility they need to safely complete their operations. Our expert technical team worked to develop a practical rebreather capability to meet the evolving operational roles of the combat diver and significantly improve safety standards.
"We remain committed to investing in R&D that will drive the development of the innovative solutions our customers need. Providing divers with the flexibility they need to carry out their work is key, and our focus will remain on how to ensure we can best support divers in conducting challenging operations whilst always protecting their safety."
Shadow/B follows on from the recent launch of Shadow NAV, an advanced combat diver navigation module. The Shadow NAV is fitted to a diver's standard half mask and provides a clear visual display of a combat diver's compass heading, depth, and time even in near-zero visibility conditions.