Jotun has got Deepsea Stavanger covered
Odfjell Drilling's semi-submersible drilling rig Deepsea Stavanger is preparing for drilling operations off South Africa, where it will start a firm contract with French major Total.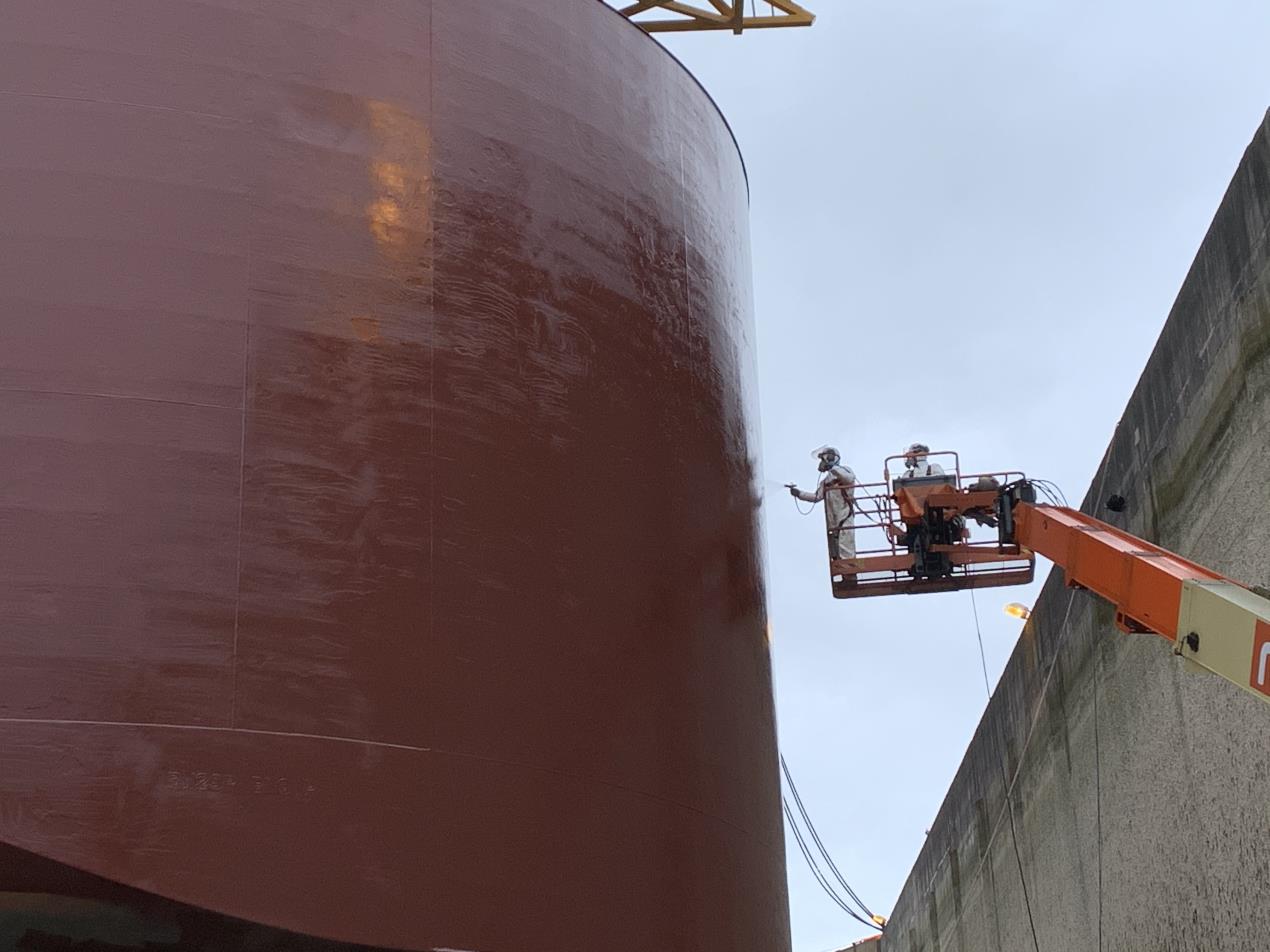 The dual derrick, dynamic positioned (DP), semi-submersible is set to work in demanding environmental conditions characterized by a combination of high fouling intensity and strong ocean currents, which could threaten the efficiency of operations.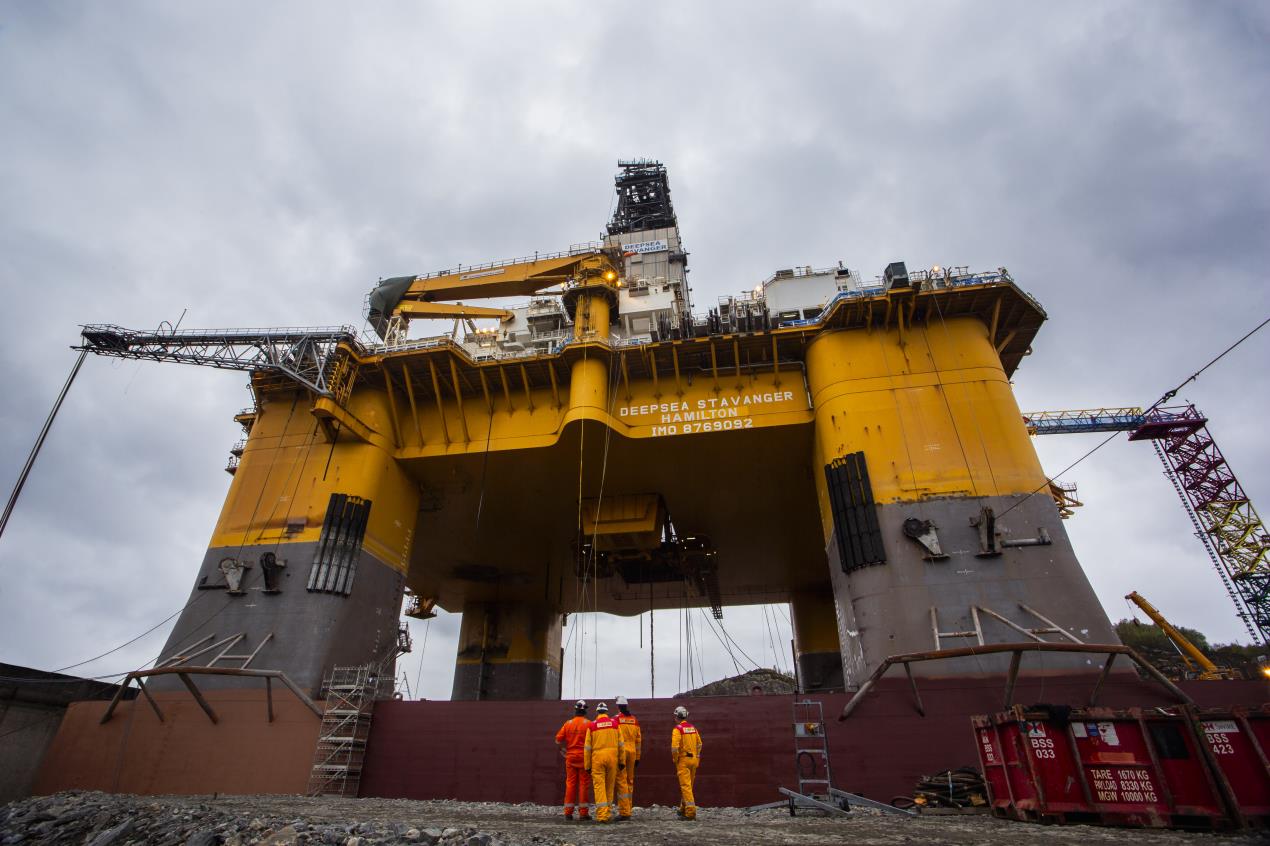 Heavy fouling on the rig hull is expected to increase frictional drag and this, allied to the force of the currents against the rig walls, would make it harder to maintain the correct position. This creates a demand for greater thruster power.
As a result, Odfjell Drilling has hired Norwegian marine coatings provider Jotun to provide a premium anti-fouling and topside coating solution for Deepsea Stavanger to ensure optimum operations and durability, both above and below the surface.
Jotun is now applying the anti-fouling SeaQuantum Ultra S and topcoat Hardtop One, a unique polixiloxane coating, at the Semco Maritime yard near Bergen, Norway.
"It became clear that Deepsea Stavanger required an anti-fouling tailored to deliver a clean hull, and optimal performance, in the most challenging environmental conditions," comments Lasse Isaksen, Global Concept Director – Offshore.
"Biofouling is as big an issue for the offshore industry, particularly with DP vessels, as it is for shipping, and with our established expertise in this niche we were perfectly positioned to find the right solution for this advanced asset.
"Our in-house anti-fouling team examined the individual vessel requirements, operational parameters, localised fouling intensity, and in-depth metocean data to determine the best coating. SeaQuantum Ultra S will deliver the results Odfjell Drilling and all its stakeholders demand, protecting the rig for long-term, durable operations, while its fast polishing silyl acrylate composition ensures a clean hull and optimal manoeuvrability and performance."
Moving above sea level, the rig topside will be coated with Jotun's Hardtop One, which according to Jotun, secures gloss retention and protection in the most intense sunlight and UV exposure.
Jotun and Odfjell Drilling have worked together for around 20 years, but this, according to Sales Engineer Rune Nautnes, who helped lead the collaboration from Jotun's side, was one of the biggest single maintenance projects to date.
"The team at Odfjell Drilling provided first-class data of the operating environment the rig would face and we used that, in combination with our segment understanding, to refine the ideal solution. This delivery, which consists of 19,000m2 of advanced anti-fouling, will help Deepsea Stavanger maintain optimal control and meet its demanding operational objectives," he said.
To remind, Deepsea Stavanger secured a firm contract from Total back in July 2019.
The contract value, including compensation for mobilization and demobilization periods, was estimated at being between $145-$190 million, plus incentives.
The drilling program is expected to last between 180-280 days.
Mobilization was expected in the first quarter of 2020, however, Total in January postponed the spud of its South African well for the second quarter of the year.