K Line kick starts use of ChatGPT-powered tool across offices in Japan
Japanese shipping heavyweight Kawasaki Kisen Kaisha (K Line) has started using AIplicity Chat Powered by ChatGPT API (AIplicity Chat) provided by Japan Business Systems, Inc. across its offices in Japan.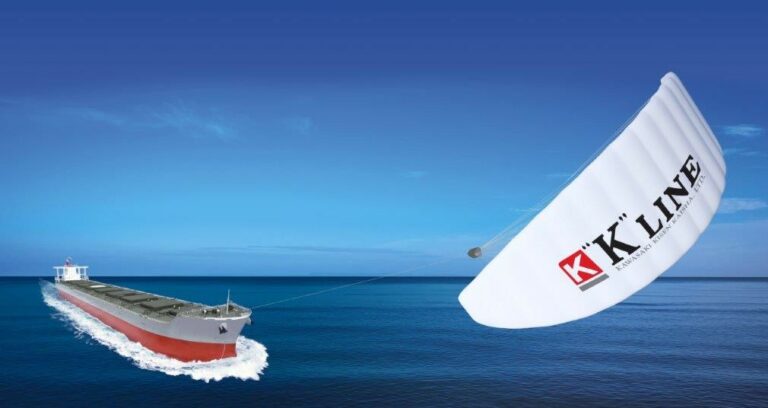 The system is an AI chat service based on the Azure OpenAI Service which Microsoft offers on its Azure cloud.
The company said that the decision follows proactive assessment of various latest technologies to provide superior services in the rapidly-changing business environment.
"In this, it has studied ways to use ChatGPT. It has decided to quickly introduce this service for several purposes including the streamlining of employees' operations, encouraging the utilization of technology, supporting the implementation of duties in a secure and reassuring environment and piquing employees' curiosity and their spirit of trying new things," K Line explained.
The integration of digitalization and AI has brought transformative benefits to the maritime sector. Digitalization streamlines operations, enhancing efficiency through real-time monitoring, predictive maintenance, and optimized route planning. AI-driven technologies improve decision-making with data-driven insights and automate complex tasks, leading to safer and more sustainable navigation.
However, these advancements also introduce cybersecurity risks. Increased connectivity exposes ships to potential cyber threats like data breaches, system hacks, and ransomware attacks. Ensuring robust cybersecurity measures is essential to safeguarding critical systems, protecting sensitive data, and maintaining uninterrupted maritime operations.
K Line said that AIplicity Chat has implemented measures to address potential data leaks, and it does not make secondary use of the information entered. It stores the information exchanged on an internal network of offices in Japan in the Azure tenant.
""K" LINE has prepared guidelines for the use of generative AI and made them accessible across the company to make its personnel aware of the risks involved in inputting and outputting data and to draw their attention to these risks. In the future, it will discuss the utilization of AI from different perspectives and test the service itself to continually upgrade AIplicity Chat," the company added.
The company puts digitalization at the heart of its efforts to enhance its business processes and increase corporate value.
In a separate announcement, K Line revealed it had adopted NavFleet as a fleet monitoring system platform provided by NAVTOR A.S.
The company signed a Memorandum of Understanding (MOU) with Norway-based navigation software provider NAVTOR at the Norwegian Embassy in Japan on August 25. The Mou relates to the development of "K" LINE 24/7/365 global fleet monitoring and support system through the use and functional expansion of NavFleet.
NavFleet is a total ship operations platform that provides monitoring of vessel position, weather, and route information on shore through automatic and data communication via the cloud, and automatically alerts users of potential navigational risks to prevent navigational accidents.
The company added that NavFleet is capable of uniting business-critical data from various systems and providing an overview of the fleet operation at a glance while assisting in automating tasks, simplifying regulatory compliance, and ensuring safe navigation of the fleet at all times.