K Line, partners can start with ammonia-fueled ship project
Japanese shipping company Kawasaki Kisen Kaisha (K Line) and compatriot firms ITOCHU Corporation, NS United Kaiun Kaisha, Nihon Shipyard and Mitsui E&S Machinery have jointly applied for and been selected for the "Green Innovation Fund Project / Development Project for Next-Generation Ships / Development of Ammonia-Fueled Ships".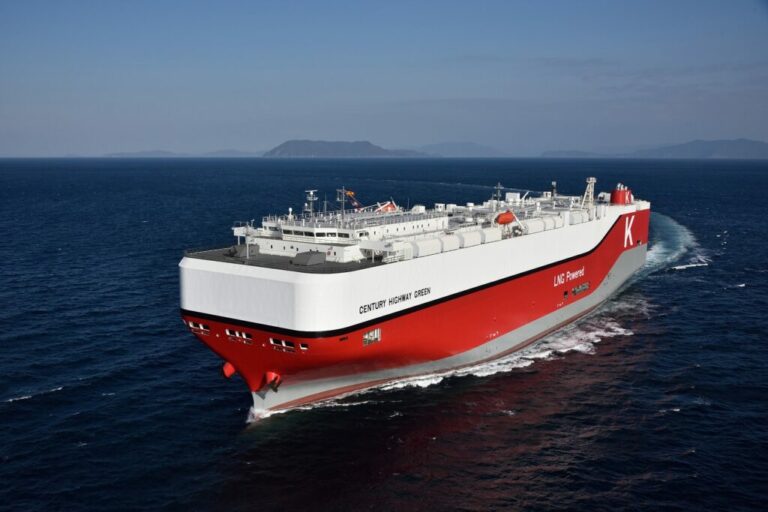 The project has been publicly announced by Japan's largest public management organization New Energy and Industrial Technology Development Organization (NEDO).
In order to achieve the International Maritime Organization's target to reduce greenhouse gas (GHG) emissions, this project will use ammonia as marine fuel to develop, own and operate propulsion systems and hulls ahead of other countries. The aim is to introduce ammonia-fueled ships under Japan's leadership as early as possible by 2028 so that Japan's maritime industry can maintain its long-term advantage in the field of zero-emission ships.
Specifically, Mitsui E&S Machinery's role within the project will be to develop ammonia fuel tank & fuel supply system; develop technology related to ammonia-fueled engine; develop safety features specific to ammonia-fueled ship; and carry out a demonstration related to ammonia-fueled engine & supply system.
What is more, Nihon Shipyard will be in charge of developing a hull equipped with ammonia fuel tanks; an ammonia fuel handling system onboard; safety systems onboard, and verification of research and development through shipboard demonstration.
Finally, K Line, ITOCHU Corporation and NS United Kaiun will conduct an operational demonstration of an ammonia-fueled ship.