Kawasaki Heavy Industries Gets ClassNK AIP for LNG-Fueled Bulk Carrier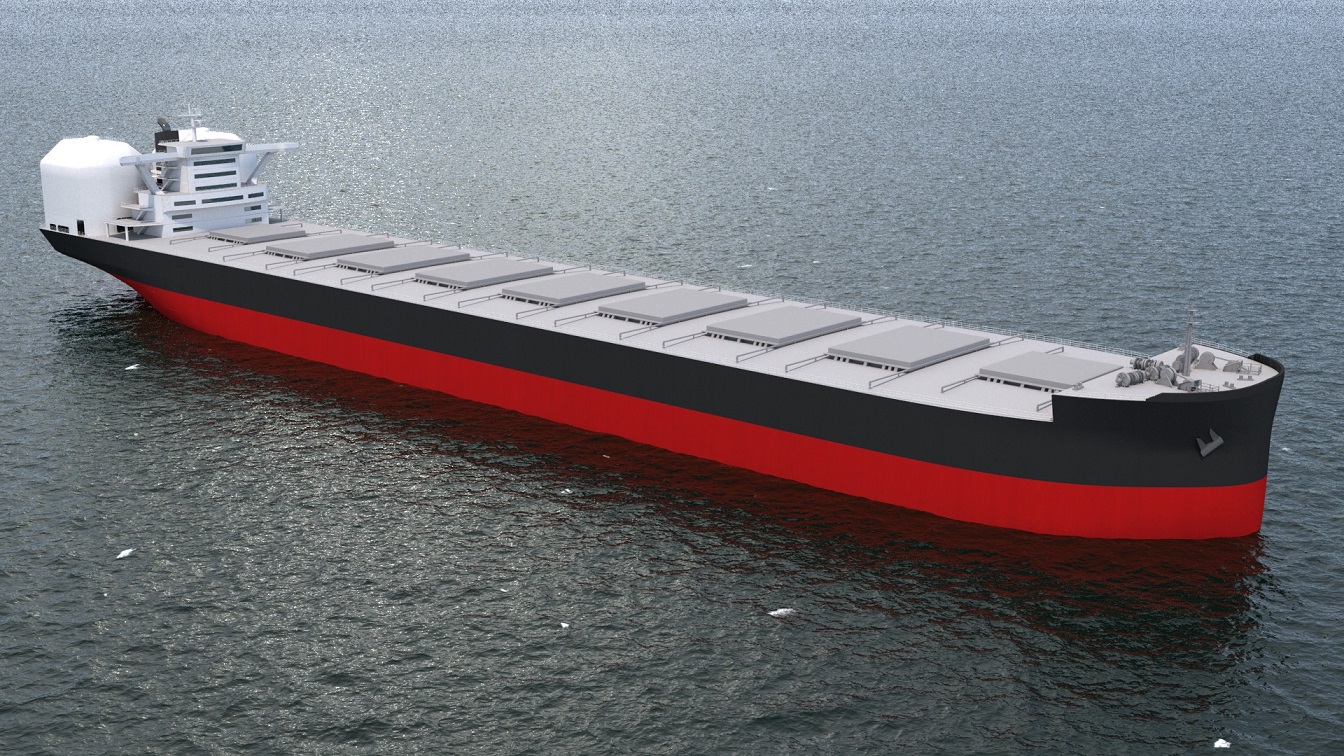 Classification society Nippon Kaiji Kyokai (ClassNK) has granted an approval in principle (AIP) to Kawasaki Heavy Industries (KHI) for the company's project on the concept design of an LNG-fueled 207,000 dwt bulk carrier.
Speaking on the occasion, Hayato Suga, ClassNK Corporate Officer and Director of Technical Solution Department, said:
"The maritime industry has been setting its sights on LNG as an energy source for ships as it is an environmentally-friendly alternative to fossil fuels." 
"Kawasaki Heavy Industries is taking full advantage of this opportunity as well with their new bulk carrier design. We have carefully confirmed the safety of the design and are proud to contribute to this project," he added.
Featuring a length of around 300 meters and a width of 50 meters, the new LNG-fueled bulk carrier keeps its cargo space as large as that of conventional oil-fueled ships by configuring the LNG fuel tank behind the accommodation in the stern.
Powered by low-speed, dual-fuel diesel engine, the ship achieves significantly reduced emissions of CO2, NOx, SOx, and particulate matter when using LNG as fuel, meeting Energy Efficiency Design Index (EEDI) Phase 3 requirements.
With the International Maritime Organization (IMO) imposing tighter restrictions on emissions of greenhouse gases and air pollutants, the shipping industry has been increasing its focus on utilizing LNG and other clean fuels in place of conventional fuel oil. Against this backdrop, Kawasaki has been developing various LNG-related vessels, such as the world's first LNG-fueled car carrier, delivered in 2016, and LNG bunkering vessels.
"Combined with additional technological innovations and knowledge developed in the course of acquiring the AiP for this bulk carrier, which complies with the latest international regulations, Kawasaki is fully equipped to proceed with its design and building, as well as to apply these technologies to other types of ships," the company said.
Kawasaki plans to widen its application of LNG propulsion technology in commercial vessels and increase its focus on building LNG-fueled vessels, for which demand is expected to grow globally in the future.
Image Courtesy: Kawasaki Heavy Industries