Keppel Shipyard Bags Fourth FSRU Conversion Gig
Singapore-based Keppel Shipyard has won a contract for conversion of an LNG carrier to a Floating Storage and Re-gasification Unit (FSRU) by an unnamed operator of oil and gas production vessels.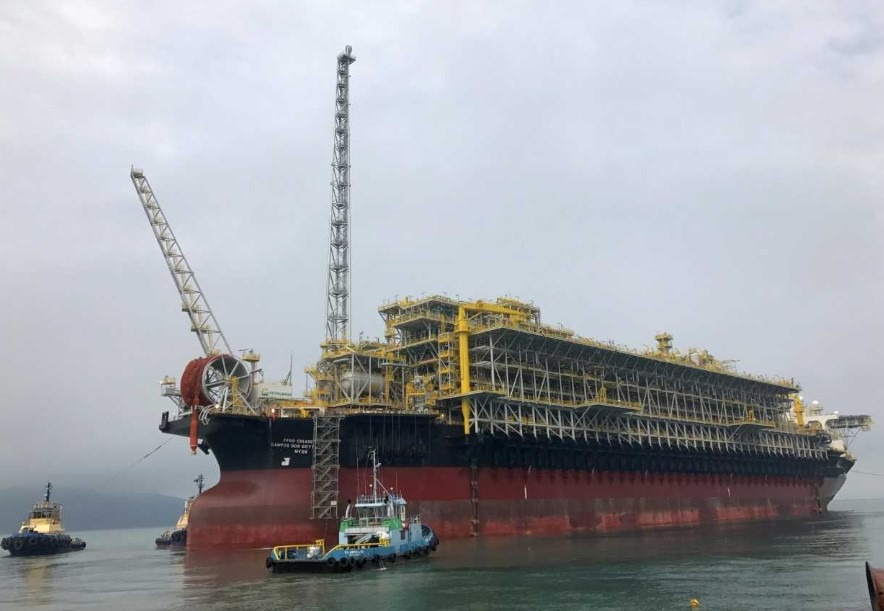 This is the company's fourth FSRU conversion contract, according to  Chris Ong, CEO of Keppel Offshore & Marine, the shipyard's parent. The interest in FSRUs has been driven by an increasing demand for LNG in power generation, FSRUs being a fast, flexible, and cost-effective solution that is well suited for deployment in remote areas with smaller energy requirements.
Scheduled for delivery at the end of 2018, the FSRU will be capable of re-gasifying up to 750 million metric standard cubic feet of natural gas per day, Keppel said.
Apart from repair and life extension works, Keppel Shipyard will undertake shipyard engineering, installation and integration of the regasification module and upgrading of the cargo handling system.
Separately, Keppel FELS Brasil has secured a contract with MODEC Offshore Production Systems (Singapore) to undertake the topside module fabrication and integration of the FPSO Carioca MV30.
"FPSO Carioca MV30 is our 11th FPSO project for Brazil, and as the most-established shipyard in Brazil, BrasFELS is well-positioned to deliver it to Keppel O&M's hallmark of executional excellence," Ong added.
BrasFELS shipyard, Keppel FELS Brasil's facility in Angra dos Reis, Rio de Janeiro, Brazil, will commence the fabrication of the modules for the FPSO in 4Q 2018.
When completed, FPSO Carioca MV30 will have the capacity to process 180,000 barrels of crude oil per day (bopd) and 212 million cubic metres of gas per day. The unit's storage capacity is 1.4 million barrels of crude oil.
The FPSO will be deployed at the Sepia field, which is located in the pre-salt region in the Santos Basin, some 250 kilometres off the coast of Rio de Janeiro, Brazil.
The two contracts have a combined value of about SGD 70 million (USD 51.3 million).