KN puts LNG terminal capacity up for grabs
KN, the operator of the Lithuanian liquefied natural gas (LNG) terminal, launched the LNG terminal capacity allocation procedure for the gas year starting October 1, 2020.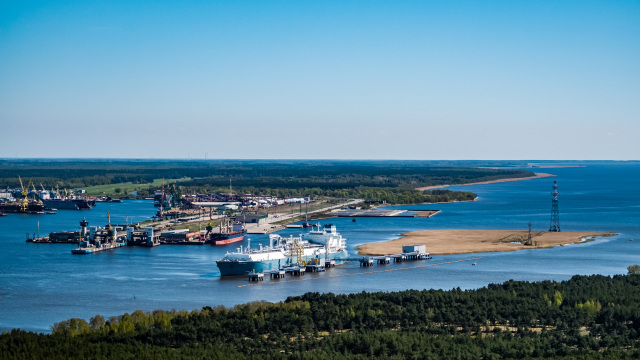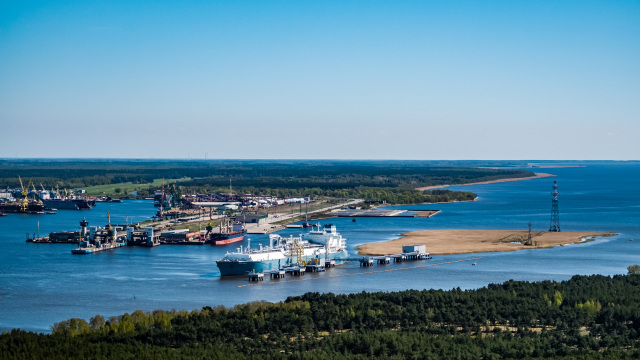 "For the second year in a row, we have recorded extremely high-performance results of the LNG terminal and growing competition for terminal capacity in Klaipėda", Arūnas Molis, director of Klaipėda LNG said.
He added that the company has updated the capacity allocation principles, setting clear monthly capacity allocation priorities.
During the current gas year, 42 LNG carriers docked at the LNG terminal. An additional 28 LNG carriers are expected by the end of the gas year.
In terms of volumes, deliveries were at 2 million cubic meters. Out of the total volumes Equinor delivered 81.28 per cent from its Hammerfest LNG facility in Norway.
Last year during the annual LNG terminal capacity allocation procedure users booked 5 TWh of the terminal capacity. However, currently, four times more capacity of the LNG terminal in Klaipėda has been booked for the current gas year, that is, as much as 22 TWh.
"The demand for LNG terminal services is growing due to the still low LNG prices in the global market, as well as the assessment of companies due to the opportunities opening up with Balticonnector in the region", Molis said.
The total amount of LNG terminal capacity allocated is 3.75 billion cubic meters, which is 44,437,500 MWh per gas year.
Klaipedos Nafta said the application deadline from potential users of the LNG terminal is May 25, 2020.
Currently, five companies from Lithuania and Estonia use the LNG terminal in Klaipėda.