Kongsberg to buy Rolls-Royce Commercial Marine
Kongsberg Gruppen signed a deal with Rolls-Royce plc to acquire Rolls-Royce Commercial Marine, the technology business within maritime operations.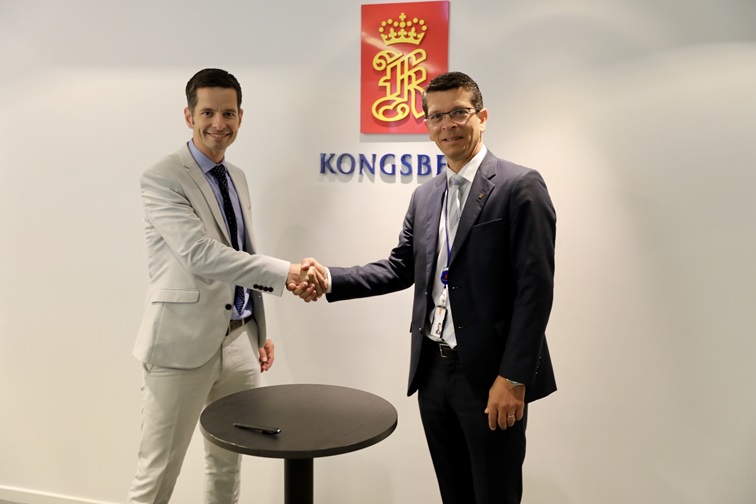 The transaction is structured as an acquisition by Kongsberg of the marine products, systems and aftermarket services businesses carried out by Rolls-Royce units.
The transaction, however, does not include Bergen Engines nor Rolls-Royce's Naval Business, Kongsberg said in a statement.
The parties have agreed a value for Rolls-Royce Commercial Marine of £500 million ($662 million), on a cash and debt free basis and with working capital at an agreed level.
The final purchase price, will be determined based on Rolls-Royce Commercial Marine's cash, debt and working capital at time of completion of the transaction.
Rolls-Royce Commercial Marine has experienced considerable reductions in activity levels due to challenging market conditions within offshore related activity. Kongsberg said the priority going forward is ensuring profitability.
Kongsberg will finance the acquisition of Rolls-Royce Commercial Marine through a combination of new equity and a new bond loan. The purchase price will be paid in cash upon completion of the transaction.
The new equity will be raised through an underwritten rights issue of NOK 5.0 billion ($620.6 million). The Norwegian government said that it is positive that the state as an owner participates with its 50 percent ownership share in the rights issue, pending Parliament consent and acceptable terms of the rights issue in line with commercial terms.
The remaining 50 percent of the rights issue is underwritten by a syndicate consisting of DNB Markets, a part of DNB Bank and Danske Bank, Norwegian Branch and certain larger pre-committing shareholders.
Shareholders now representing 19.7 percent of the shares have undertaken to vote in favor of the rights issue at the Kongsberg general meeting. Together with the state, these shareholders represent 69.7 percent of the shares in the company.
Subject to such regulatory clearance, the acquisition of Rolls-Royce Commercial Marine is expected to be completed in the first quarter of 2019.