Kongsberg Unveils New GeoPulse USV
Kongsberg Maritime has launched another unmanned surface vehicle at an event in Southampton – the GeoPulse USV.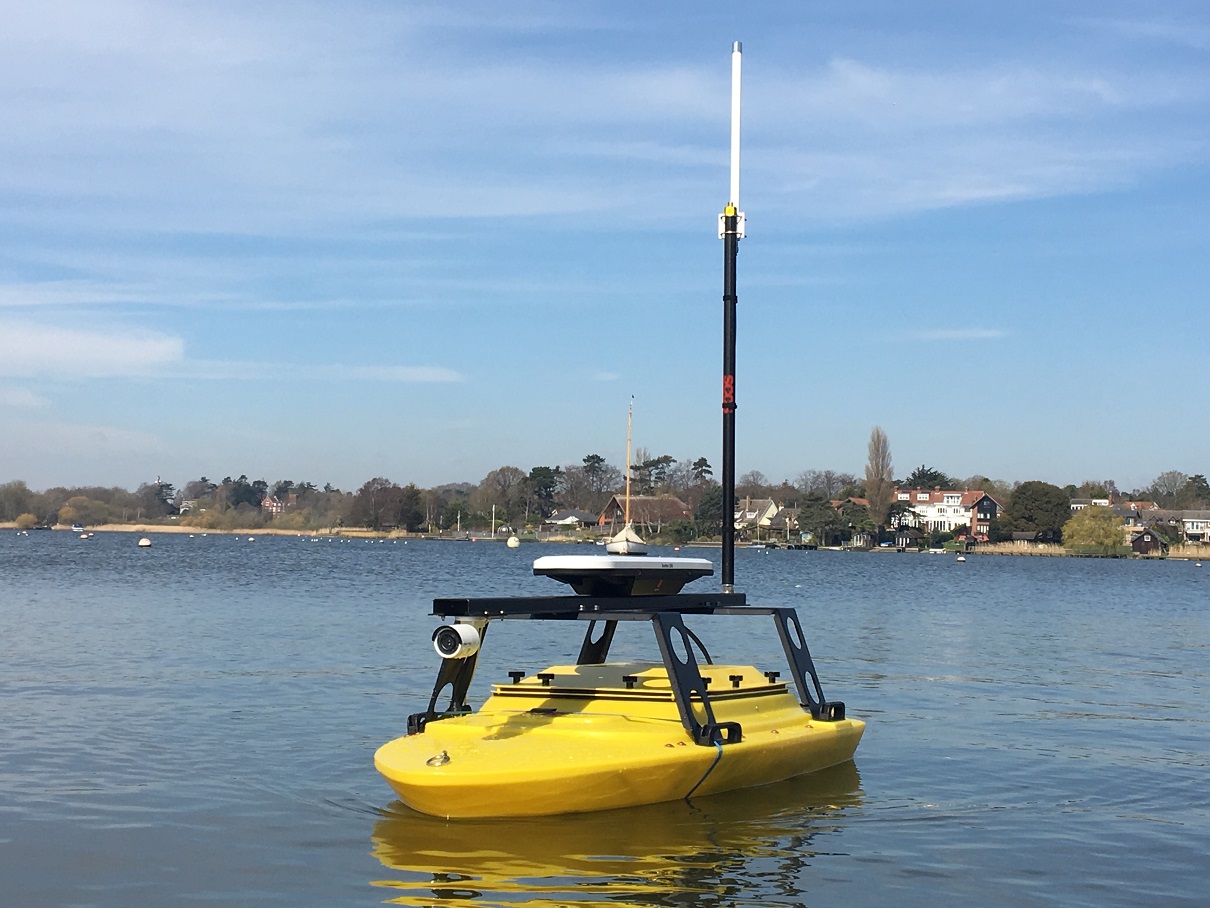 The new USV, featuring GeoPulse Compact, Kongsberg's newest sub-bottom profiler, can map environments beyond the limits of conventional platforms, fully autonomously or remote-controlled up to a range of 2 kilometers, the company explains.
The GeoPulse USV's electric motors provide six hours endurance at a survey speed of six knots, with a conveniently interchangeable battery pack. With more than 100dB of noise-free dynamic range, the GeoPulse Compact provides repeatable, high-quality data without needing user-controlled analogue pre-processing.
GeoPulse Compact consumes only 11% of the power requirements of earlier GeoPulse systems, while still providing the same data quality and accuracy, and a data rate exceeding 100Mbps. Its adaptable digital processing and waveform selection technology (2-18Khz) ensures that the optimal power signature, pulse shape and configuration can be chosen to suit a broad range of specific survey tasks.
Combining frequency-modulated (Chirp), continuous wave (Pinger) and Ricker (Mexican hat) pulse forms, the GeoPulse Compact, according to Kongsberg, offers the best amalgam of penetration and resolution, with clearly-defined return of sediment layers. The system has a user-friendly operating method, controlled from a laptop using the supplied GP1000 software which is interfaced to the deck unit via an ethernet radio modem, the company added.