KSOE bumps up newbuild orders, nets deals for 8 LNG and LPG carriers
South Korean shipbuilding major HD Korea Shipbuilding & Offshore Engineering (KSOE) has signed contracts for eight new ships, including six liquified natural gas (LNG) carriers and two liquefied petroleum gas (LPG) carriers.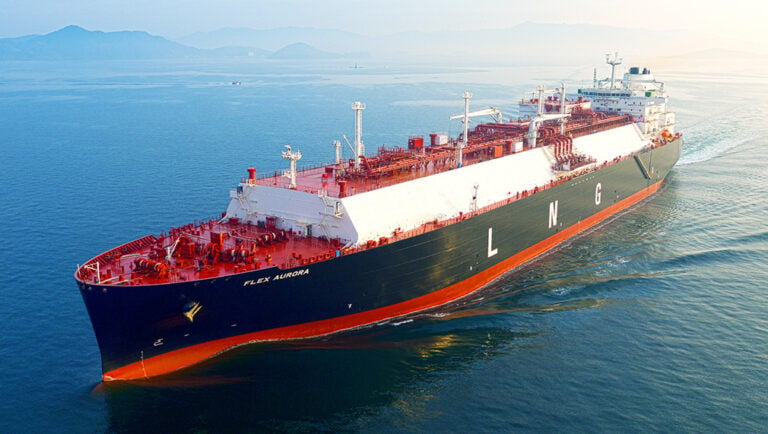 KSOE on Tuesday revealed it secured several newbuild contracts with undisclosed companies. In one of its stock fillings, KSOE noted that a deal was signed for the construction of two LNG carriers for a shipowner based in Oceania. The owner behind the order is believed to be Dynagas, shipbrokers report.
The vessels, which will be constructed by KSOE's subsidiary HD Hyundai Heavy Industries (HHI) are slated for delivery by November 2027. The value of the contract is KRW 742.3 billion ($555 million).
In a separate statement, KSOE said that a contract was inked for the construction of four LNG carriers. The ships, which will be constructed for an undisclosed shipper from Europe, will be delivered by September 2027. The LNG carriers will also be built by HHI.
This deal is worth around KRW 1.408 trillion ($1.05 billion).
In a third statement, KSOE announced that a KRW 273 billion ($204 million) deal was concluded with a shipping company from Asia. Under the contract, Hyundai Samho Heavy Industries, one of the three KSOE's affiliates, will construct 2 LPG carriers.
According to Clarksons, Japanese shipping major MOL is believed to be behind the order for LPG dual-fuel VLGCs.
The units are planned for delivery by the end of November 2027.
The newbuild orders come on the back of the recent deals that KSOE scored. In March this year, the South Korean shipbuilder inked a deal with an undisclosed shipowner for the construction of two LNG carriers.
To remind, 2022 for South Korean shipbuilders was a very successful year when it comes to orders for the construction of the vessels.
The country's builders won 70 percent (10.1 million CGT) of global orders (14.5 million CGT) for large-scale LNG carriers in a bumper year for the sector which saw a 131 pct rise in orders resulting in 14.5 million CGT. The ordering spree was triggered by heightened demand for LNG tonnage stemming from energy security tensions instigated by Russia's war in Ukraine.