Kvaerner delivers third jacket for Johan Sverdrup project
Kvaerner, a Norwegian engineering and construction services company, has delivered yet another steel substructure for the Equinor-operated Johan Sverdrup project located in the North Sea off Norway.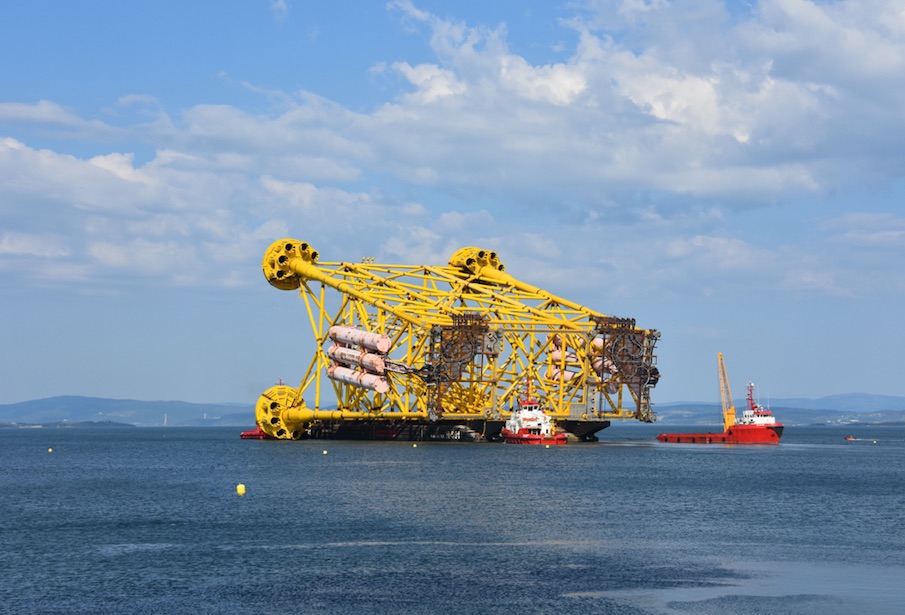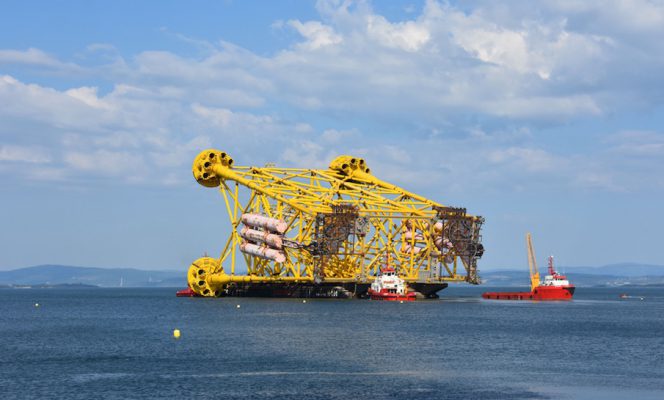 This is the third of the three jackets Kvaerner delivered for phase 1 of the Johan Sverdrup project, Kvaerner said on Saturday, July 28.
Through the frame agreement entered into in 2014, Kvaerner was awarded the three largest and most complex substructures out of four for the first phase of the project.
The first delivery was the riser platform jacket in the summer of 2017. This was the largest and most complex substructure delivered from Kvaerner so far, and the first visible installation on the new field centre.
In March this year, Kvaerner delivered the drilling platform substructure, and on Saturday, the process platform jacket sailed away from Verdal.
Kvaerner's EVP Structural Solutions, Sturla Magnus, said: "This is an important day for us. Close to four years after signing a frame agreement for delivery of steel substructures for Equinor projects, the last jacket for the Johan Sverdrup field for the time being, is delivered."
Magnus added: "The deliveries from Verdal make up around 90 percent of the total substructure weight in the first phase of the Johan Sverdrup field development. Including the piles, we are not far from having delivered 100 000 tonnes of steel from Kvaerner."
A letter of intent for the riser platform and drilling platform jackets was entered into on June 24, 2014. The design work on the riser platform substructure started immediately. The final contract was signed January 20, 2015.
Kvaerner noted that, with its deliveries for Johan Sverdrup, the company has delivered 45 steel jackets for oil and gas offshore platforms in addition to 50 steel substructures for offshore wind.
Johan Sverdrup project
The Statoil-operated Johan Sverdrup field will be developed in phases. The first phase involves the establishment of a field center consisting of four platforms, including a utility and living quarters platform, a processing platform, a drilling platform and a riser platform. The platforms will be interlinked by gangways.
When it comes to the project's progress, Equinor installed the first of four topsides on the North Sea development – the riser platform topsides – in late April.
In early June, Allseas' Pioneering Spirit single-lift installation/decommissioning and pipelay vessel installed the 22,000 t drilling platform topsides for the Johan Sverdrup project. The Pioneering Spirit will return to the field in the spring of 2019 to install the 26,000 t process platform topsides and the 18,000 t living quarters platform topsides.
Johan Sverdrup production start-up is scheduled for end 2019 with production capacity estimated at 440,000 barrels of oil per day.
Offshore Energy Today Staff