L3 Shows Off New Autonomous Subsea Inspection Capability
L3 Technologies said it has successful demonstrated an Autonomous Surface Vessel (ASV) deploying, operating and recovering a Remotely Operated Vehicle (ROV).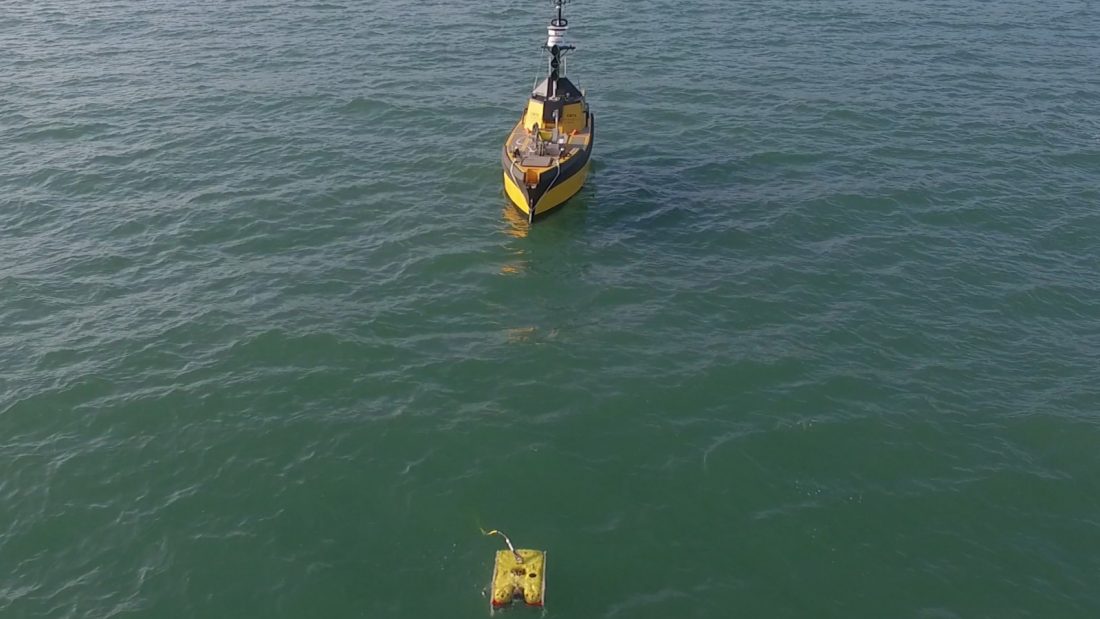 In what is said to be an industry first, the C-Worker 7 ASV deployed an inspection-class ROV for vertical and horizontal subsea inspection.
The proof of concept demonstration took place over two weeks in Cawsand Bay, Plymouth, UK.
The system has been developed for use in hazardous offshore environments for tasks such as jacket and hull inspections, and pipeline and cable survey in oil and gas and renewable energy applications.
"This demonstration is a key milestone in autonomous inspection subsea technology," said James Cowles, commercial technical sales Manager for L3 Unmanned Maritime Systems UK. "Such game-changing autonomy can enable significant reductions in terms of cost and time spent at sea for both operators and ships."
The demonstration follows completion of phase one of an Innovate UK part-funded project – Autonomous Robotic Intervention System for Extreme Maritime Environments (ARISE). The project involved the University of Exeter as an academic partner and was supported by BP.
"BP continually looks at ways to take people out of hazardous environments, and the autonomous capability being developed by L3 Technologies can enable us to do that," said Peter Collinson, senior subsea and environmental specialist, BP. "The C-Worker 7 autonomous vessel, paired with an ROV, has a very significant potential to change the way subsea inspection tasks are carried out. It is an exciting time for the oil and gas industry. The technology is there – imagination is the only thing that can hold the industry back."
Phase two of the project has already begun and will lead to further development of the ROV launch and recovery capability, including additional proof of concept demonstrations, L3 said.