Leak at Montoir-de-Bretagne LNG terminal halts send-out
French LNG terminal operator Elengy has halted send-out at its Montoir-de-Bretagne LNG terminal following a leak.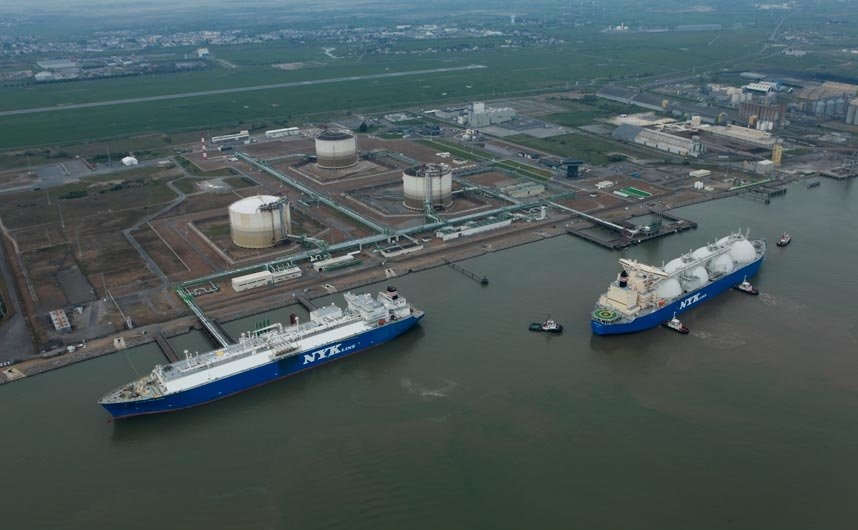 The operator noted the leak on the insulating joint in the gas pipe linking the LNG terminal to the transmission grid caused it to stop the send-out on 4 May.
Elengy removed the gas from the relevant pipe and isolated the terminal from the transmission grid.
"The preparatory work for the repair started on 12 May and is passing off safely," Elengy said in its statement.
"During all work on this gas pipe, a flame from the terminal's flare stack will be visible. Using flare stack to burn the boil-off gas is normal and controlled," the statement reads.
Elengy further noted that the teams remain mobilized and are currently working to restart send out as soon as possible. The operator is coordinating with the competent authorities.
Located on France's Atlantic coast, the Montoir-de-Bretagne LNG terminal was commissioned in 1980 and is fully regulated by the CRE. The terminal currently can store 360,000 cubic meters of LNG in its three tanks. It has an annual throughput capacity of 10 billion cubic meters of natural gas.
Elengy also operates two other terminals in France, the Fos Tonkin and Fos Cavaou on the Mediterranean coast.