Lhyfe, Centrica unveil joint offshore wind-to-hydrogen plan in UK
French green hydrogen production specialist, Lhyfe, and Centrica, the UK-headquartered multinational energy company, have signed an agreement to jointly develop offshore renewable hydrogen in the UK, starting with a pilot project in the Southern North Sea.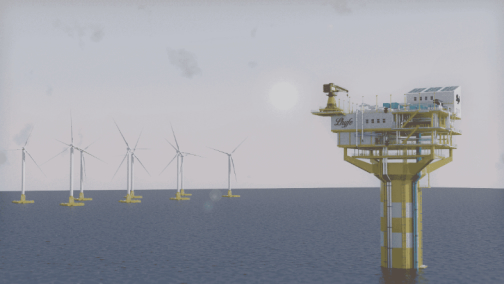 Beyond the pilot, Lhyfe and Centrica will also examine an additional partnership to deploy the technology at commercial scale alongside offshore wind electricity production.
The two companies have signed a memorandum of understanding (MoU) under which they will explore combining Lhyfe's expertise in green hydrogen production and Centrica's experience in gas storage and infrastructure to collaborate on a pilot green hydrogen production site in the UK's sector of the North Sea.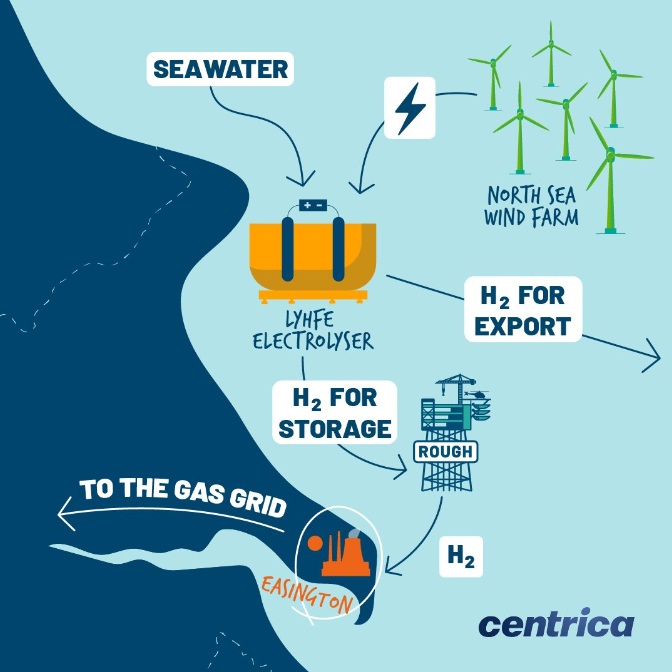 As reported by Offshore Energy – Fossil Energy in October 2022, in July last year, Centrica revealed that it was working on developing the option to convert its Rough field back to a gas storage asset, planning to turn it into a hydrogen storage asset.
The company said its long-term goal was to turn the Rough gas field into "the largest long-duration energy storage facility in Europe," capable of storing both natural gas and hydrogen.
In a press release issued today, 20 March, it is stated that Centrica has a long-term ambition to turn Rough into the world's largest hydrogen storage facility.
With the now-announced green hydrogen pilot project, Lhyfe and Centrica aim to produce, store and utilise green hydrogen in the UK and prove that an end-to-end hydrogen production, storage, and distribution system is possible in the country, according to the press release.
"Hydrogen is going to play a key role in decarbonising the UK's power supply by 2035 and our long-term ambition is for Rough, our gas storage site, to be the world's largest hydrogen store, offering up to 16TWh of storage capacity. This pilot will show how green hydrogen can be produced, moved and stored in the UK market; all while supporting the UK on its net zero journey", said Martin Scargill, Managing Director of Centrica Storage.
According to Lhyfe and Centrica, green hydrogen produced using electricity generated by offshore wind is expected to play an increasingly important role in the UK's energy mix, with rapid expansion expected in both of these areas over the next 5-10 years.
"Offshore electrolysis coupled with hydrogen storage will maximise the huge potential of offshore wind around the UK. The UK can become a global leader in the production of renewable green hydrogen, moving away from our reliance on fossil fuels and improving our homegrown energy security, while delivering net zero and boosting local economies", said Colin Brown, UK and Ireland country manager of Lhyfe.
The French company is behind the world's first operational offshore green hydrogen production platform, installed in its home country.
At the end of last year, Lhyfe also partnered with Nantes Saint-Nazaire Port to identify, understand, and assess the conditions for the establishment of a supply chain associated with offshore hydrogen production in France.
In October 2022, the company announced plans for a large-scale project in the Netherlands, where it wants to build a hydrogen production facility in the Delfzijl chemical cluster in the province of Groningen.
The 200 MW plant, which would have an annual production capacity of more than 20,000 tonnes of green hydrogen, is planned to use offshore wind power for electrolysis.