Life DemoWave buoys reach installation site

Two wave energy buoys, built as part of the EU-backed Life DemoWave project, have been transported to Punta Langosteira where they will shortly be deployed for trials.
The buoys arrived at the site located in Galicia, northwestern Spain, on May 21, 2018, ahead of installation planned for the coming weeks, Life DemoWave project team informed.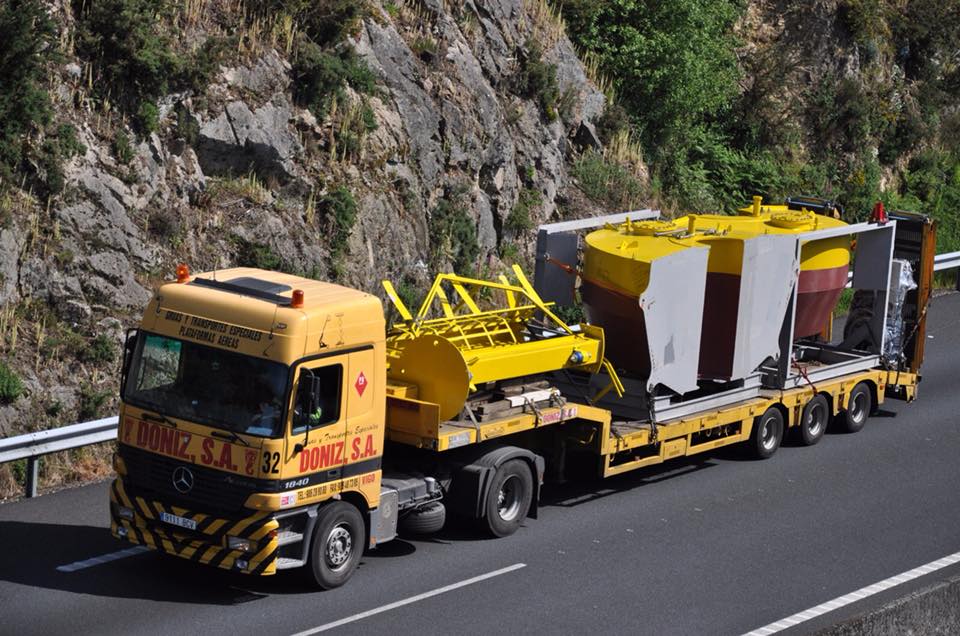 The devices – two oscillating water column type of wave energy converters rated at 25kW each – will be tested to demonstrate the viability of using wave energy converters for power production.
Aside from power production, the Life DemoWave project will also seek to demonstrate the environmental benefits of using wave energy systems.
The two-year project will run until September 2018, involving a multidisciplinary consortium which includes Quantum Innovative, the University of Vigo, CETMAR, Advanced Crew and Ship Management (ACSM), Hércules Control (HCTech), and Grupo Josmar.
Total worth of the project is estimated to be €1.8 million, for which the EU contributed €1 million through the LIFE program – the EU's funding instrument for the environment and climate action.