Lloyd's Register approves HMD's LNG-fueled tanker design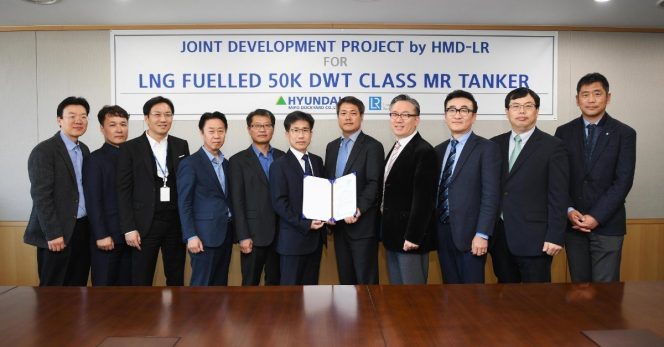 ---
Hyundai Mipo Dockyard (HMD) has received approval in principle (AiP) from Lloyd's Register for an LNG-fueled 50,000-dwt class MR tanker design.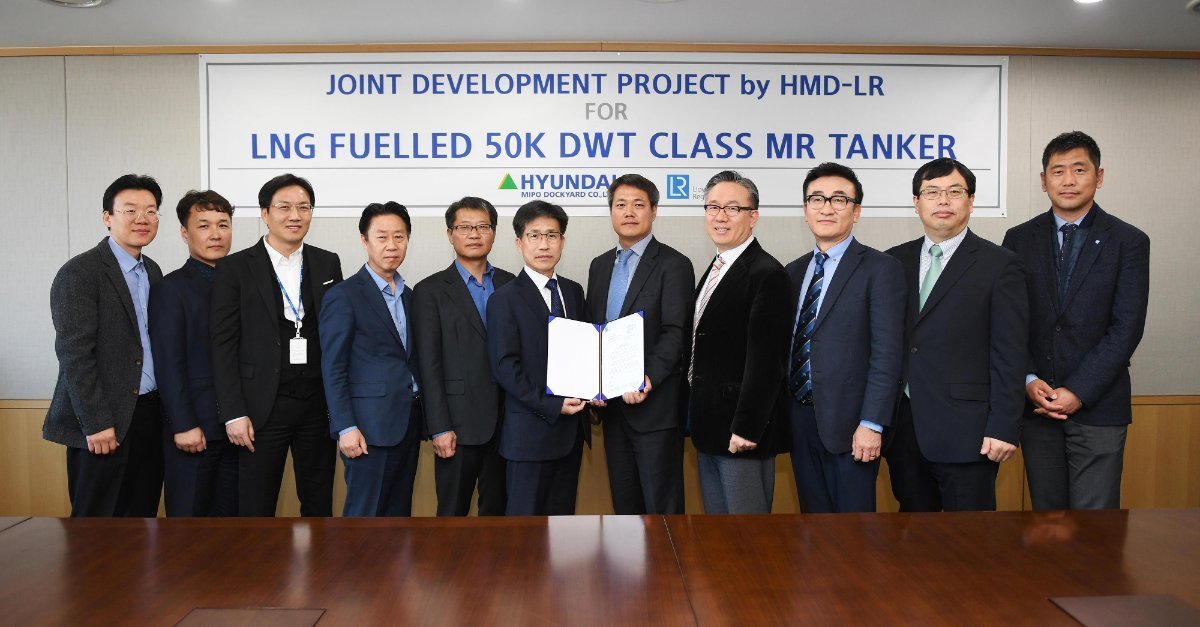 To aid compliance with the global sulphur in fuel oil limit of 0.50% m/m, which comes into effect on 1 January 2020, HMD has been focusing its efforts on LNG-fueled ships as part of its plans to meet the market's needs, LR said in its statement.
HMD has incorporated an LNG-fuelled propulsion system into its most successful design, following technical cooperation with LR, ensuring that the design complies with the new IGF code as well as LR's Gas Fuelled Rules, covering other applicable requirements, the statement reads.
HMD is now reviewing various other types of vessels for LNG-fueled application, such as bulk carriers and container ships.
Jeon Seung-Ho, HMD executive vice president, said, "We have focused on developing both a technically reliable and commercially feasible solution for an LNG dual-fueled propulsion system. We are glad to be one step closer to making this solution a reality."
LR adopted a risk-based approach to review the novel design and facilitated a high-level hazard identification (HAZID) workshop for the LNG fuel supply system (and associated ancillaries) in accordance with the LR ShipRight Procedure for Risk Based Designs.
The concept design was reviewed in conjunction with the result of the HAZID workshop, requiring several actions and recommendations, before receiving AiP.