LNG-powered Mardi Gras makes U.S. debut docking
Carnival Cruise Line's Mardi Gras, the first LNG-fueled cruise ship in the Americas, has docked at Cape Carnival, Florida.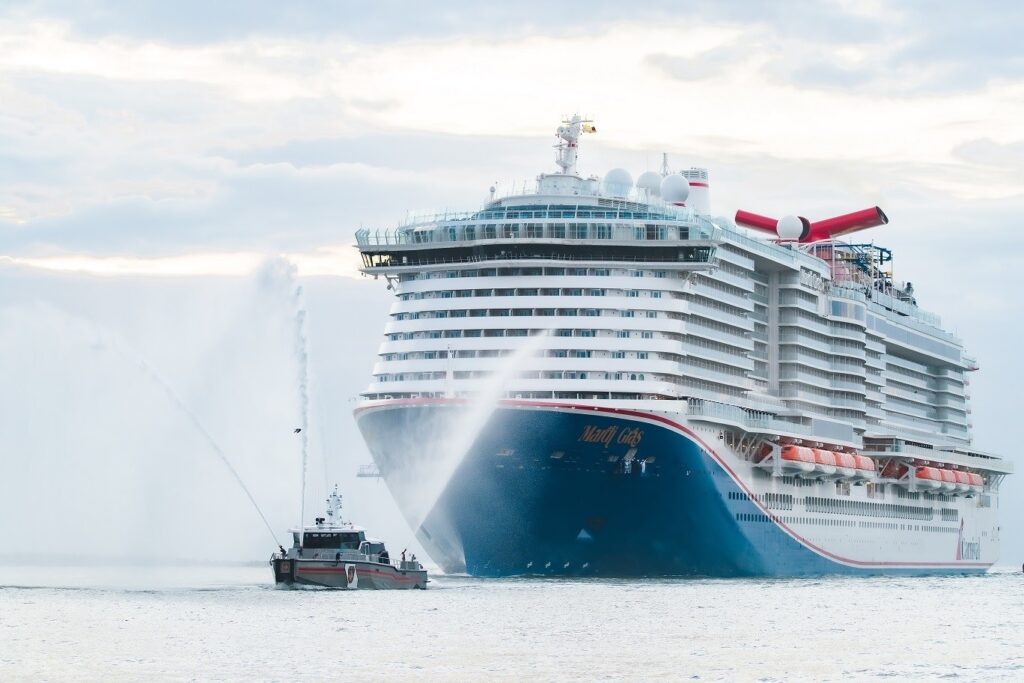 Mardi Gras is a 180, 000 gross tonnage, LNG-powered cruise ship, belonging to the world's largest cruise ship operator Carnival Cruise Line. The 5,200-passenger ship was constructed by Finnish shipbuilder Meyer Turku.
The newbuild bears the same name as Carnival Cruise Line's first ship launched in 1972.
Mardi Gras made the U.S. debut docking on 4 June 2021 at Port Canaveral Cruise's Terminal 3, built specifically for this vessel. The ship was joined by Carnival Freedom and Carnival Liberty.
Mardi Gras will sail year-round from Port Canaveral, offering seven-day itineraries to the eastern and western Caribbean.