LNG-ready 16,000 TEU HMM Nuri joins HMM's fleet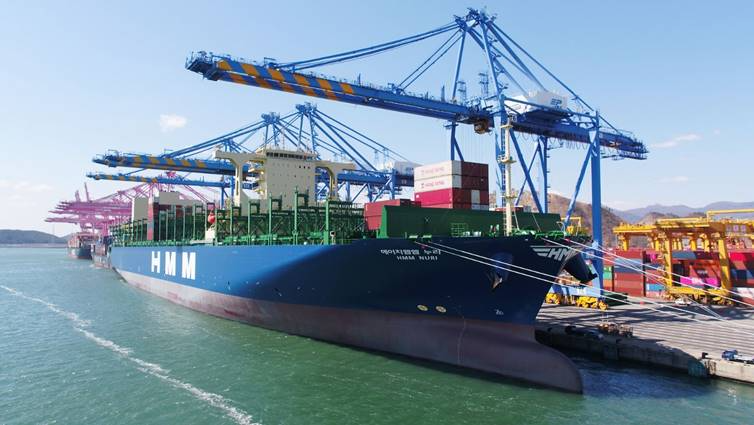 South Korea's shipping company HMM has welcomed into the fleet  HMM Nuri, the first of eight 16,000 TEU-class newbuild containerships designed as LNG-ready.
Ulsan shipyard of Hyundai Heavy Industries (HHI) is building the series, scheduled to be delivered from this March throughout the second quarter of 2021.
Vessel Particulars of HMM Nuri
LOA Abt. 366.0 m
Capacity 16,010 TEU
Beam 51.0 m
Deadweight Tons Abt. 136,457 t
Depth 29.85 m
1,200 plugs for reefer containers
Flag: Liberia
Each ship is fitted with an open-loop scrubber system embedded with hybrid-ready technology, and selective catalytic reduction technology has been applied to reduce NOx emissions by 80% compared to the industry average.
The carbon footprint per vessel can be reduced by 52% with greater energy efficiency, the company said.
The ships feature Alternative Marine Power (AMP) equipment enabling them to use on-shore electric power at ports. They will also feature ballast water treatment systems and an underwater robot for hull cleaning.
The boxships have been assigned with the smart ship notation as they are connected with the HMM's Fleet Control Center in Busan to effectively monitor and manage their status.
The center monitors vessel performance, location, fuel consumption, weather, and cargo information in real-time and offers an option for remote control and inspection works.
According to the South Korean major, the ships' lashing bridges have been designed as wind-resistant structures to ensure reliable securing of containers from high winds and improve operational safety.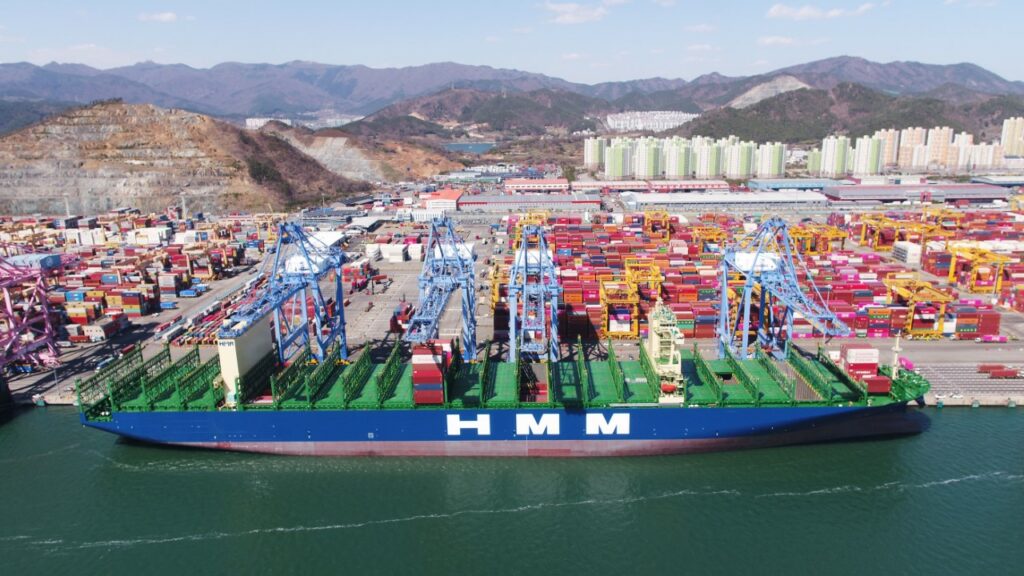 HMM Nuri will be deployed on the Far East Europe 4(FE4) route under THE Alliance's product plan, with its port rotation of Busan, Shanghai, Ningbo, Yantian, Singapore, Suez Canal, Rotterdam, Hamburg, Antwerp, Southampton, Suez Canal, Yantian, Hong Kong, Shanghai, and Busan.
The delivery of the vessels marks a major milestone in the company's fleet expansion plan targeting one million TEUs in capacity by 2022.