Maersk Tankers' Rotor Sail Project Delayed
The installation of wind-powered sails on board Maersk Tankers' Long Range 2 (LR2) product tanker has been slightly pushed back, the company confirmed to World Maritime News.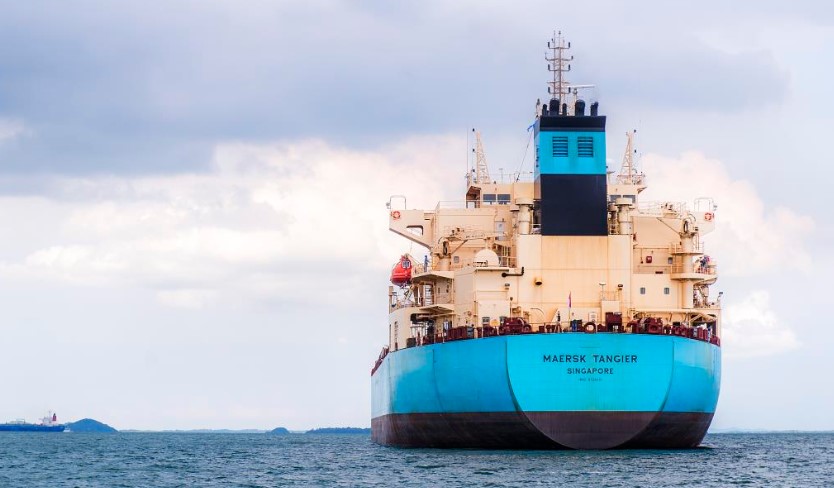 The original plan was to install two Norsepower Rotor Sails, featuring 30 meters in height and 5 meters in diameter, in the first half of 2018 in cooperation with Norsepower Oy Ltd, the Energy Technologies Institute (ETI), and Shell Shipping & Maritime. However, as World Maritime News understands, the installation has been pushed to the second half of the year due to a minor delay in the construction of one of the Rotor Sails.
"The construction of the two 30 metres tall rotors have been completed along with a retrofit of the Long Range 2 tanker vessel, which has prepared the vessel for installation of the rotors. Once installed, the technology is expected to reduce fuel consumption and associated CO2-emissions on typical shipping routes by 7-10%. We expect to install the rotor sails and conduct the subsequent test in the second half of 2018," Maersk Tankers spokesperson said in a statement.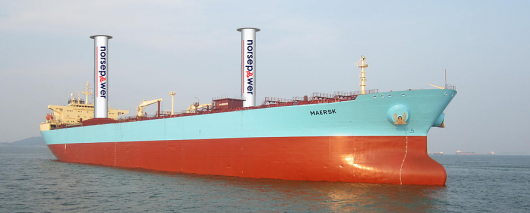 ---
The project will be the first installation of wind-powered energy technology on a product tanker vessel. The aim is to test and analyse the technology while operating at sea as Maersk Tankers eyes fuel savings of up to 10 percent. The selected 109,647 dwt product tanker for the project is the 2008-built Maersk Pelican, which is planned to test the technology throughout 2019.
Aside to fuel consumption, Maersk Tankers intends to test the technology as it looks into the means of reducing the environmental impact of its LR2 tankers ahead of ever stricter environmental regulations.
World Maritime News Staff