Maersk's Svitzer to fuel five tugs with low-carbon HVO
Towage provider and part of A.P. Moller-Maersk Svitzer has announced an EcoTow agreement to fuel a fleet of five tugs dedicated to the South Hook LNG Terminal in Milford Haven with hydrogenated vegetable oil (HVO).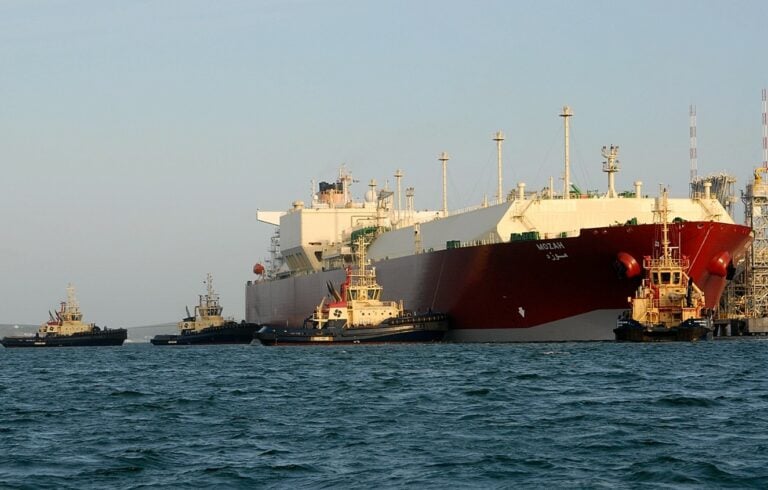 The long-term deal, which requires no modifications to equipment or engines, will see a significant reduction in CO2 emissions from the five tugs servicing the LNG discharging at South Hook.
South Hook LNG Terminal is the first terminal at the Port of Milford Haven to switch its towage contract to low-carbon fuels, taking advantage of Svitzer's EcoTow solution.
"We are committed to providing sustainable marine services, and delighted to be working with a partner like South Hook LNG Terminal to deliver a more sustainable fleet of towage vessels in Milford Haven. We look forward to continuing working with South Hook to operate vessels that benefit the local port environment through reduced particulate emissions. Running these vessels on HVO also means Svitzer is able to continue cutting carbon emissions across its UK operations," Mattias Hellstrom, European Chief Commercial Officer, Svitzer Europe, said.
n 2022, the switch from MGO to HVO in Svitzer's UK fleet prevented more than 21,000 tonnes of CO2 from being emitted into the atmosphere.
With the HVO conversion of the fleet dedicated to the service of South Hook LNG, there are only a few tugs left to be converted to complete the conversion of Svitzer's entire UK fleet to low-carbon fuels.