Malaysian contractor expands into liftboat market, eyes offshore wind
Malaysian oil and gas services provider Coastal Contracts and its partner JUB Pacific are entering into the liftboat chartering business with plans to pursue expansion in the oil and gas market as well as venturing into the offshore wind market.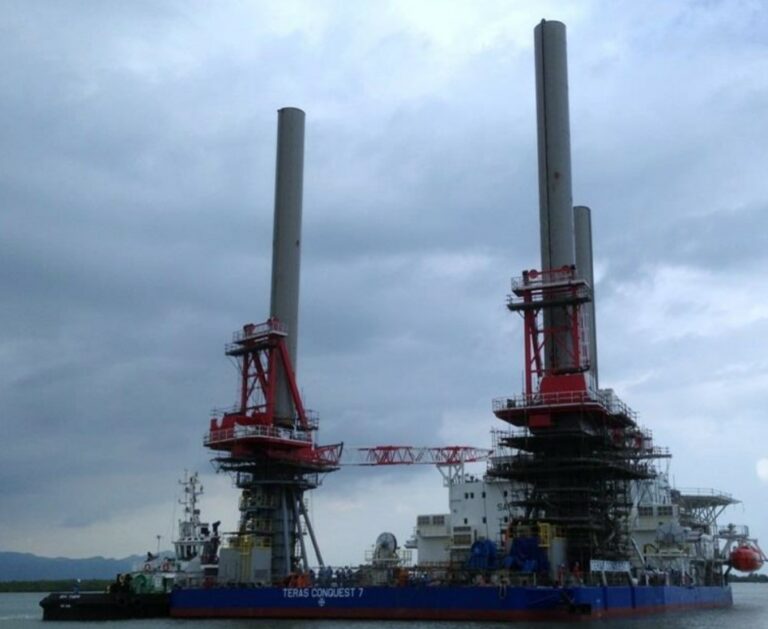 Coastal Contracts' subsidiary, Coastal Drilling, and its strategic business partner, JUB Pacific, have acquired 80 per cent and 20 per cent equity interest in Elite Point, respectively.
The respective purchase consideration payable by Coastal Drilling and JUB are SGD 8,000 ($6,007) and SGD 2,000 ($1,501).
Elite Point is principally engaged in the liftboat chartering business. Under the acquisition, Elite Point would be acquiring a liftboat, Teras Conquest 7 (TC7).
As reported last week, Elite Point entered into a memorandum of agreement with Ezion Holdings to acquire the Teras Conquest 7 liftboat for a total cash consideration of $13 million.
TC7 was built in the year 2014 at a yard in South East Asia. The vessel was engaged in well servicing and production enhancement related activities since its first operation in the Middle East.
The vessel is multi-capable for various projects such as offshore construction services, field maintenance services, equipment installation services, and accommodation services in the oil and gas industry.
According to Coastal Contracts, TC7 had just completed its first dry docking and Special Periodical Survey and is gearing up in preparation to continue with the current charter project.
The vessel is expected to start its charter immediately upon completion of the acquisition, serving one of the National Oil Companies in the Middle East.
This extended charter has a remaining contract tenure of approximately 20 months, with a contract value of approximately RM67.3 million ($16.7 million).
The acquisition marks Coastal Group's first venture into liftboat charter market.
Liftboat is a self-propelled, multi-functional, self-elevating platform-based vessel with a large open deck suitable for carrying equipment, materials, supplies mainly to support various offshore construction and maintenance projects.
Apart from its service capabilities related to the offshore oil and gas industry activities, liftboats are also an alternative solution in the support of offshore wind farm installation and maintenance works.
Coastal hopes that, with this new venture, it will have more opportunities to pursue business expansion and growth in the oil and gas upstream sector as well as venturing into the renewable energy sector.
With strong year-to-year growth prospects expected in the years to come, the offshore wind farm is one of the world's fastest-growing energy sources, which has the opportunity to replace traditional energy sources, Coastal explained.
Its partner, JUB is a liftboat operator that provides a wide range of marine support services with operations and vessel management.
Currently, JUB Group of Companies manages 16 units of liftboats and accommodation rig with offices in the Middle East, West Africa, and Asia.
Ng Chin Heng, Executive Chairman of Coastal Group, commented: "During these challenging times, Coastal is pleased to announce this acquisition and expand our chartering division into liftboat, which shall immediately contribute to the Group's earnings and strengthen the order book of the chartering division.
"We believe that there are great future growth prospects in the wind farm renewable energy sector as liftboats are the most preferred and cost-effective options for installation and maintenance of offshore wind farm, which shall continue to be a big part of the world's renewable energy transition".