MAN hybrid dual-fuel engines set for Seaspan LNG ferry duo
---
The Damen Gorinchem Holland shipyard has ordered a hybrid-propulsion solution from MAN Energy Solutions for the liquefied natural gas (LNG) – battery hybrid RoRo ferries being built for Seaspan Ferries.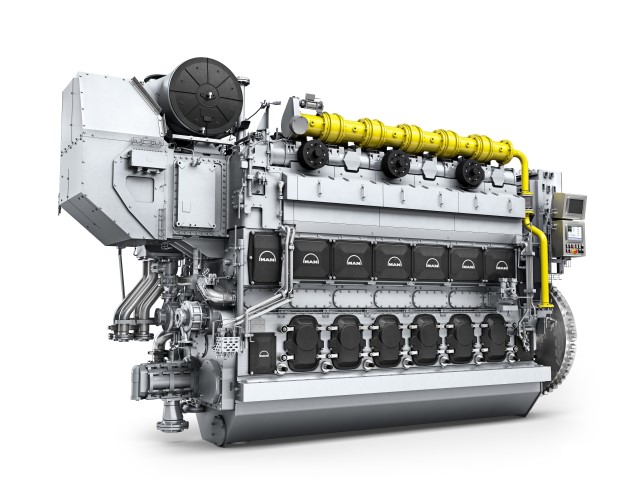 MAN said on Tuesday that the order covered the provision of two 35/44DF dual-fuel engines, fuel gas-supply systems, and the main electric systems, including batteries.
The company will provide the solutions in association with Aspin Kemp & Associates, in which it has a 40 percent stake. AKA specializes in power supply, energy management, and drive systems for marine and industrial applications.
Also, fuel-gas specialist MAN Cryo was charged with supplying the new ferries' fuel gas-supply system.
It is worth noting that for each ship the company will supply 2 Diesel/Gas-electric propulsion systems, 1 MAN Cryo Fuel Gas Supply System including a 209-cbm tank, 1 AKA main electrical system, 1 AKA 2-MWh energy storage system and 1 AKA low voltage distribution system.
With construction scheduled to begin in 2019, the vessels are expected to go into operation in 2021. They will join the Seaspan Swift and the Seaspan Reliant, the company's first hybrid ferries, commissioned just over two years ago.