MARIN hires Van Swaay to build its new virtual testing facility for maritime sector
The Maritime Research Institute Netherlands (MARIN) has hired Dutch-based construction company Van Swaay to build its new Seven Oceans Simulator Center (SOSc).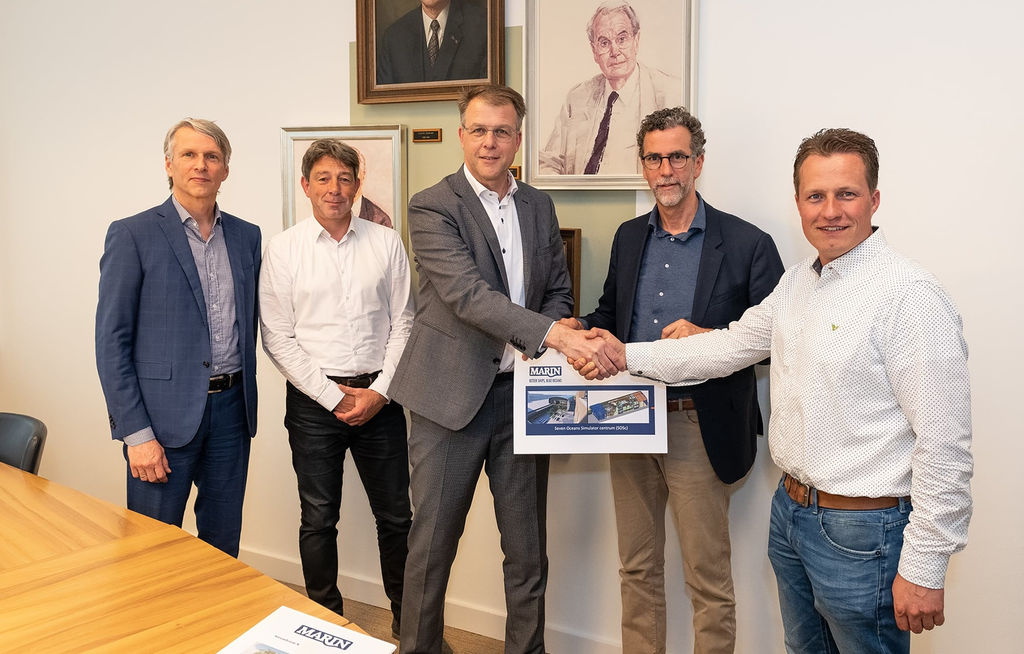 The parties signed the construction contract for earlier in April, under which the first pile is expected to be driven into the ground at MARIN's site on Haagsteeg in Wageningen in August 2022.
According to MARIN, the new test facility for the Dutch maritime sector should be operational in February 2024.
The SOSc will be a digital and virtual testing facility available for users worldwide, offering special possibilities to realistically simulate conditions at sea with, among other things, motion platforms, spherical simulators for all-round vision, and virtual, augmented and mixed reality.
The facility can be used to simulate all kinds of maritime operations to the highest degree of realism, including situations with automated systems on board or with remotely supervised, autonomous ships.
It could also be used to test new types of control systems and system interfaces, according to developers.
The innovative design of the building was made by local company SW architects, MARIN noted.
Bas Buchner, general manager at MARIN, said: "With this new simulator center, we want to make maritime operations safer and more efficient with the most realistic simulation of how people, ships, structures and the environment react to each other. It's great to be doing this important project together with Wageningen entrepreneurs."
Wim van Veldhuizen and Egbert Koudijs, from Van Swaay management, added: "Van Swaay has many years of experience in building challenging construction projects. Traditional, sustainable and innovative buildings are on our reference list. Nice to see that MARIN opts for regional companies and uses Van Swaay in the realization of its sustainable ambitions."
---
Follow Offshore Energy – Marine Energy
---