Marubeni, Blue Visby ink LoI for development of digital solution prototype
Japanese conglomerate Marubeni Corporation has signed a Letter of Intent (LoI) for the development of a prototype version of Blue Visby Solution.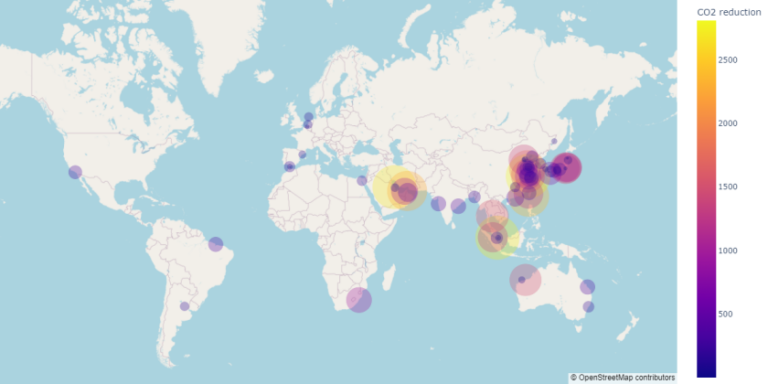 The Japanese heavyweight joined the Blue Visby Consortium in August last year to develop an integrated system that notifies ships of the optimal date and time to make arrival at their destination.
The Blue Visby Consortium conducted verification towards implementation of the System using a fleet of gas and chemical tankers operated by Marubeni. It was confirmed through this verification that CO2 emissions could be reduced by an average of approximately 15% over a total of 625 voyages of 68 vessels operated and chartered by Marubeni, the partners revealed.
Blue Visby Solution comprises software, an operational system, and contractual architecture, aimed at improving inefficient fuel consumption due to the practice of cargo ships that Sail Fast Then Wait near their destination, and thereby deliver very substantial reductions in GHG emissions.
Over a period of several years, Blue Visby Solution has progressed through a series of stages–including multiple proof of concept studies and pilot programs–while the Blue Visby Consortium has grown to comprise over 25 member organizations, including Marubeni, over a period of less than 12 months.
Blue Visby Prototype/Chemicals, which the consortium is currently planning to develop, will be a pioneering basic model. Multiple prototype versions are planned for development across various market segments.
Recently, CBH Group pined the consortium to support shipping's decarbonisation path. CBH Head of Chartering Pia van Wyngaard said that by maximising the efficiency of each vessel, CO2 emissions could be reduced by up to 5 per cent.