Mauritania's Port of Nouadhibou Readies for Larger Ships
The Mauritanian Port of Nouadhibou will soon be ready to welcome vessels with a capacity of up to 250,000 tons after works on the expansion of the 25-km long entrance channel kicked off this month.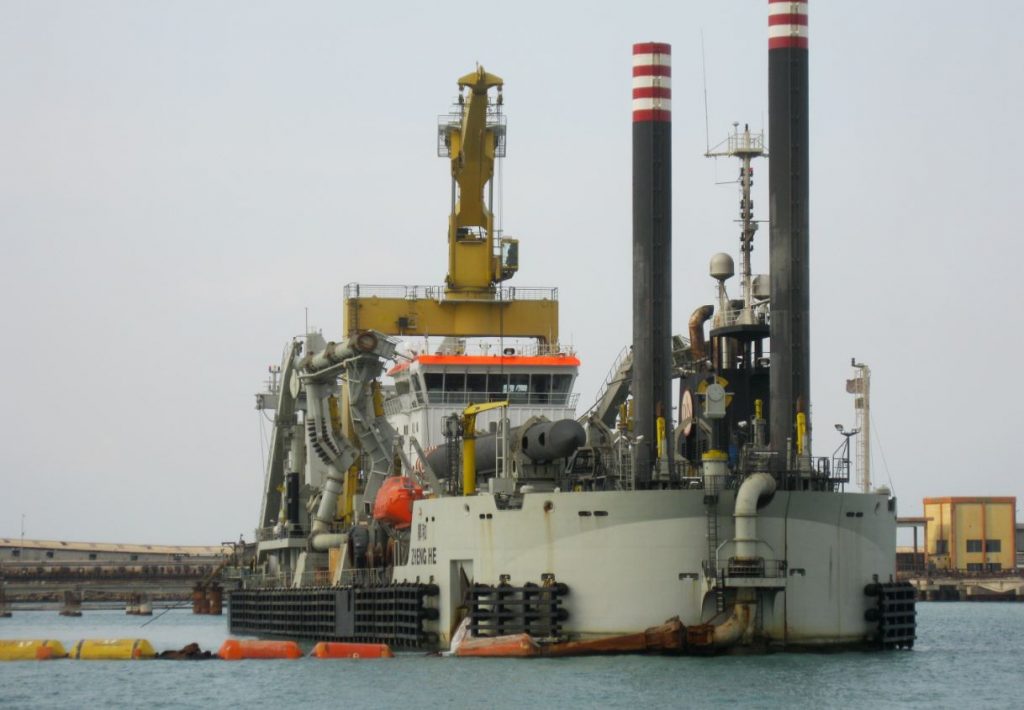 The deepening and widening of the waterway will improve the accessibility to the port's mineral terminal.
Located on the West Coast of Mauritania, the port is an important iron ore export facility. The dredging project is supported by the European Investment Bank and the African Development Bank.
Jan De Nul cutter suction dredger Zheng He arrived in the first week of October on site, and will soon be assisted by another Jan De Nul dredger, the trailing suction hopper dredger Leiv Eiriksson.
The two vessels will evacuate about 21.6 million cbm of sediments and transport them to a dedicated offshore location. The turning circle of the port will be deepened to 20.3 meters.
In order to be able to dredge and dispose these significant quantities within the set period of 12 months, the dredgers will work simultaneously. The Zheng He will pre-cut the sandstone after which the Leiv Eiriksson will dredge the sediments and dispose them offshore.