maxon rolls out subsea pressure compensated actuators
maxon Aquatic Solutions, part of the global maxon Group, recently launched a range of 6,000-metre-rated pressure compensators for remote operated vehicles (ROVs) and autonomous underwater vehicles (AUVs).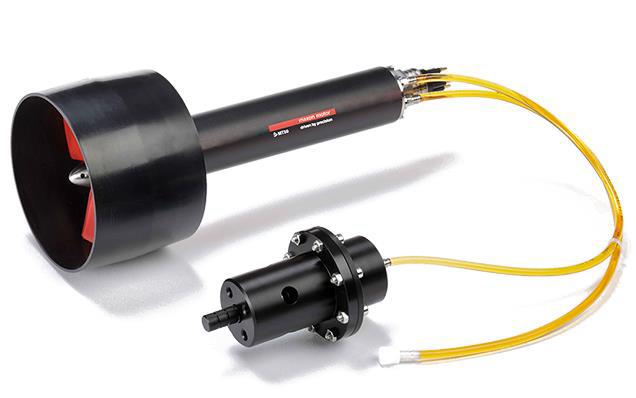 maxon has existing thruster products and saw an increase in enquiries for subsea pressure compensated actuators. "Customers were asking for thrusters but without the propeller" explained the Aquatic Solutions team, "We listened to their requirements and developed a range for their needs."
A customer contacted maxon for a subsea inspection application. The units were driving sensors for the monitoring of corrosion on the various types of subsea structure.
From the detailed specification, a motor and gearbox combination were derived to deliver the output requirements from the input supply. Then it was over to the design engineers to package them into the oil filled housing and to detail other modifications that the customer had requested.
Many industries are moving away from hydraulic actuation towards electro-mechanical actuation. maxon offers both rotary and linear actuation solutions for the subsea arena. Rotary could be motor only for high speed low torque applications or motor gearbox for lower speed higher torque applications.
By utilising its screw drive products maxon said it can also supply linear actuators to suit a variety of speed and load applications. Applications such as grippers, manipulators, fin actuation and propulsion.