McDermott makes use of Ampelmann system in India
Dutch offshore access provider Ampelmann has signed a contract with offshore engineering and construction company McDermott for the provision of an Ampelmann W2W system in India.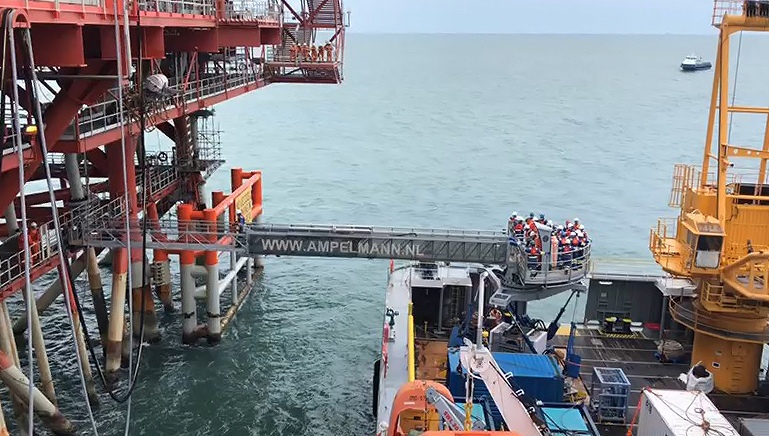 This is the first project in which an Ampelmann system, in this case the A-type Enhanced Performance (AEP), is used offshore in the East Coast of India, Ampelmann said in a statement on Tuesday.
It will also be the first time McDermott makes use of an Ampelmann system in India, Ampelmann added.
The project, with a duration of approximately 50 days, is taking place during monsoon season in India. Strong winds, high waves and mostly unpredictable weather conditions can slow down or even put work on hold during this season. The Ampelmann AEP system was, thus, the suitable choice for these conditions, the company explained.
The AEP makes full use of Ampelmann's motion compensation technology, enabling safe personnel transfers in sea states up to 4m Hs.
"While it will be the first time for Ampelmann to operate on the East Coast of India, it definitely isn't our first time operating during monsoon," said Vincent Chua, Ampelmann's Commercial Manager in Singapore.
The Ampelmann AEP was mobilised in Singapore on the MVW Falcon during strict lockdown regulations as set by the local government because of COVID-19.
Related news
List of related news articles